Bring Box Out Bullying to your schools and special events!
Each interactive and evidence-based assembly includes:
A Live Theater Show
Our interactive live theater, engaging multi-media visuals, colorful characters, audience participation and evidence based bullying prevention techniques get everyone on board behind your anti-bullying initiatives.
Follow-Up Materials
Keep the Box Out Bullying messages alive in school and at home long after we're gone with our comprehensive resource kits, including materials for everyone involved—teachers, students, and parents.  Preview Materials
Box Out Bullying Empowers Students and Staff by:
Providing a clear definition of bullying
Introducing rules that will help stop bullying
Creating and building empathy
Successfully solving potential problems
Identifying bullying behaviors
Recognizing the different forms of bullying (Direct, Indirect, Cyber)
Addressing why bullying is wrong
Empowering bystanders
Teaching students how to be resilient
and much more!
"You won't find a better team. I've worked with Box Out Bullying for over 8 years.  They are easy to work with, professional, experts in the field, they give the best programming for members of my school community."   
Why Should You Bring Box Out Bullying to Your Community?
It's Entertaining
Our engaging, interactive programs get stellar reviews from students, parents, and faculty!
"Your performance was perfect.  We're not used to being entertained like that.  The way you presented the messages, it was wonderful!  Just as important as the messages themselves.  Weeks later I still hear our students talking about Box Out Bullying.  Our students learned so much!"
It's Effective
Our programs are based on hard evidence. Center for Safe School evaluations prove their effectiveness in improving your school culture.
"In terms of applying theory to practicality, making it believable for the kids and powerful for the kids, this is the best I've seen."
It's All-encompassing
Box Out Bullying will compliment and augment your individual positive school anti-bullying expectations, meet state standards, and actively involve Parents and Teachers.
"All of the concepts that we are teaching our students were just beautifully tied in and reinforced though Box Out Bullying."
It's standard compliant
Our programs help schools meet national and state standards, supplement your existing bullying prevention policies, and integrate bullying prevention into curriculum.
"Box Out Bullying has allowed our schools to grow and be able to further implement our school district bullying prevention program"
We have two versions of our Elementary assembly program to ensure developmental appropriateness:

Lower Level Elementary & Upper Level Elementary
Each Include:
Age appropriate Kick-off Assembly Program
80+ pages of evidence-based activities and lessons plans for teachers, parents, and students
Pre & Post Bullying Questionnaire (students 3rd grade and up)
"My favorite part of the show was everything."
"I've been teaching here for ten years and this is the first time my students couldn't stop talking about an assembly.  You guys are like rock stars!"
"EM-PA-THY.  I learned about EM-PA-THY."
Middle & High School
Adolescence is one of the most difficult ages to reach. As bullying and its effects takes on different forms in Middle School, it is critical to connect to this age group because of the damage bullying can do.
A successful show, like a successful lesson plan, needs to be able to reach your audience.  We adapt our assembly program to engage, empower, and entertain this age group by having:
A more mature tone, and more interactive material
Sophisticated subject matter and vocabulary.
Curriculum-based references enabling students to identify and relate to their own experiences
We also include a Cyber Bullying component and discuss:
A clear definition of cyber bullying
Different forms cyber bullying takes
Laws and consequences of cyber bullying
The lasting effects of cyber bullying
"Our school is a lot of cliques.  People sit alone at lunch.  For me, these guys really opened my eyes.  I mean, not just how, but WHY we should try to include students who are left out."
"I saw that my middle school students were engaged,  listening, and enjoying every second of the Box Out Bullying assembly."
"You're coming back next year, right?"
School District Tours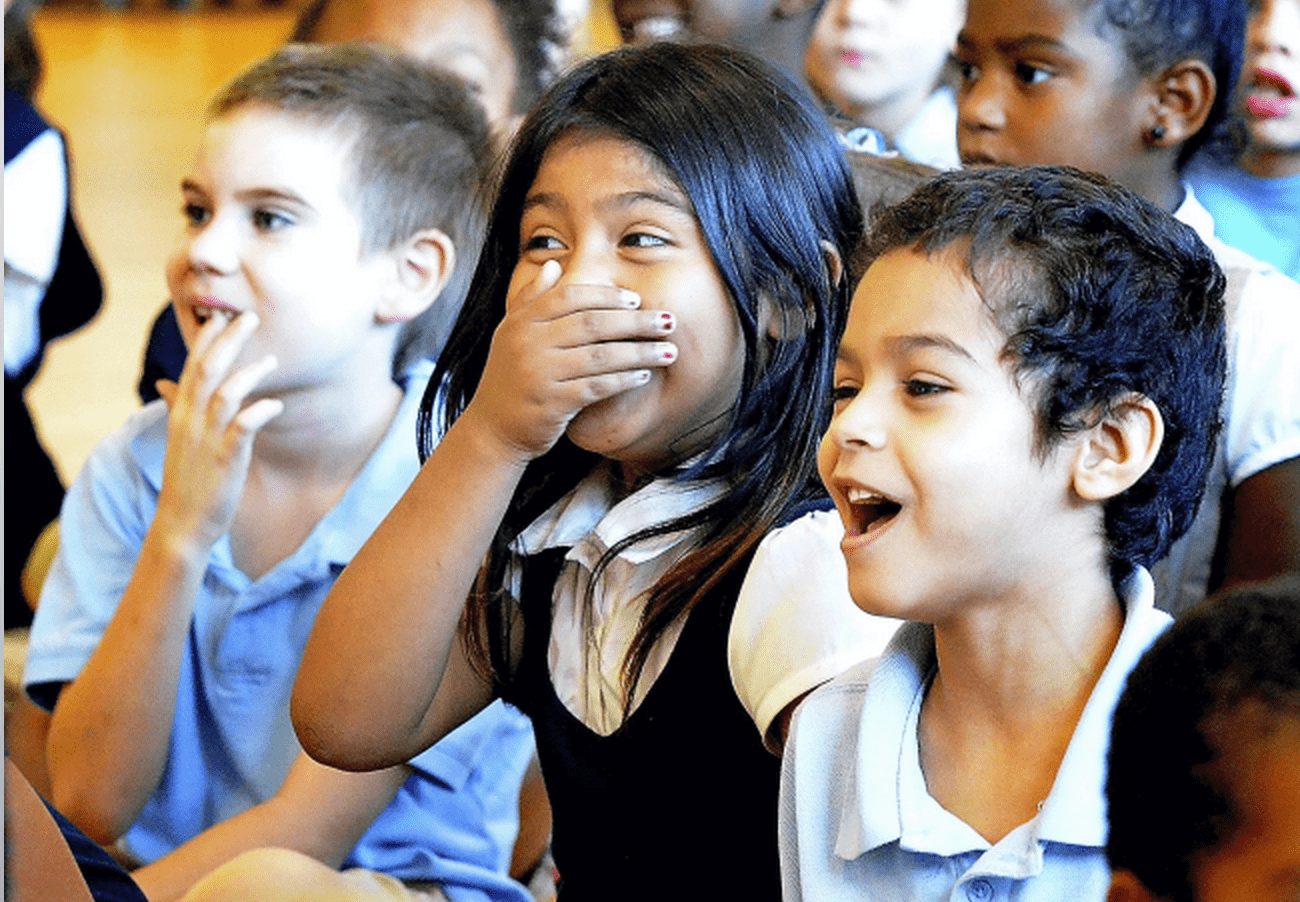 Box Out Productions has developed comprehensive presentations designed to bring anti-bullying education to your entire school district or region.
Box Out Bullying addresses bullying on all levels of the student experience, while inspiring students, parents, and teachers throughout your whole community!
School District/Regional Tours help you:
For a very competitive rate, make bullying prevention come alive with award-winning theater shows for every school in your district.
Get stakeholders on board to build a safe school environment and create effective positive behavior policies.
Extend bullying prevention education throughout the year with standards-based educational materials.
School District Partners
Customized tours can include your specific messages, credos, and branding.
Box Out Productions has successfully worked with a variety of school districts and government departments to bring our student assembly, parent workshops, school residencies, and faculty professional development to their area. Some partners have included:
Warwick School District, PA
Tell City Schools, IN
Manchester Township School District, NJ
The School District Of Lancaster, PA
Madison County School District, FL
Wantagh Union Free School District, NY
West New York School District, NJ
Lost Hills Union School District, CA
Madison County School District, FL
Frederick County Public Schools, MD
Aztec Municipal School District NM
International Falls School District, MN
Windsor School District, VT
Brevard Public Schools, FL
District Of Columbia Public Schools (DCPS)
New Rochelle School District, NY
The Athens Area School District, PA
Cumberland County Public Schools, TN
Montgomery County Public Schools, VA
Old Bridge Township Public Schools, NJ
Waterbury Public Schools, CT
IU 13, Pennsylvania Youth Peace Council Day
Kings Canyon Unified School District, CA
Los Angeles Unified School District, CA
Proctor School District, VT
Milwaukee Public Schools, WI
Loudon County Public Schools, VA
North Penn School District, PA
"This is exactly what every one of my school sites needed."
"Box Out Bullying is absolutely SO connected to what we are talking about in all of our district school communities."
"As a education practitioner, I know Box Out Bullying made an impactful difference. We are so thankful to have the opportunity to bring them into every school in our district."
"Wonderful...wonderful...wonderful! Excellent feedback from each of our 10 school sites. I'm getting calls from colleagues in other districts asking how they can bring the Box Out Bullying District Tour to their communities."