We are a national touring organization that specializes in combining
research-based bullying prevention with dynamic live theater.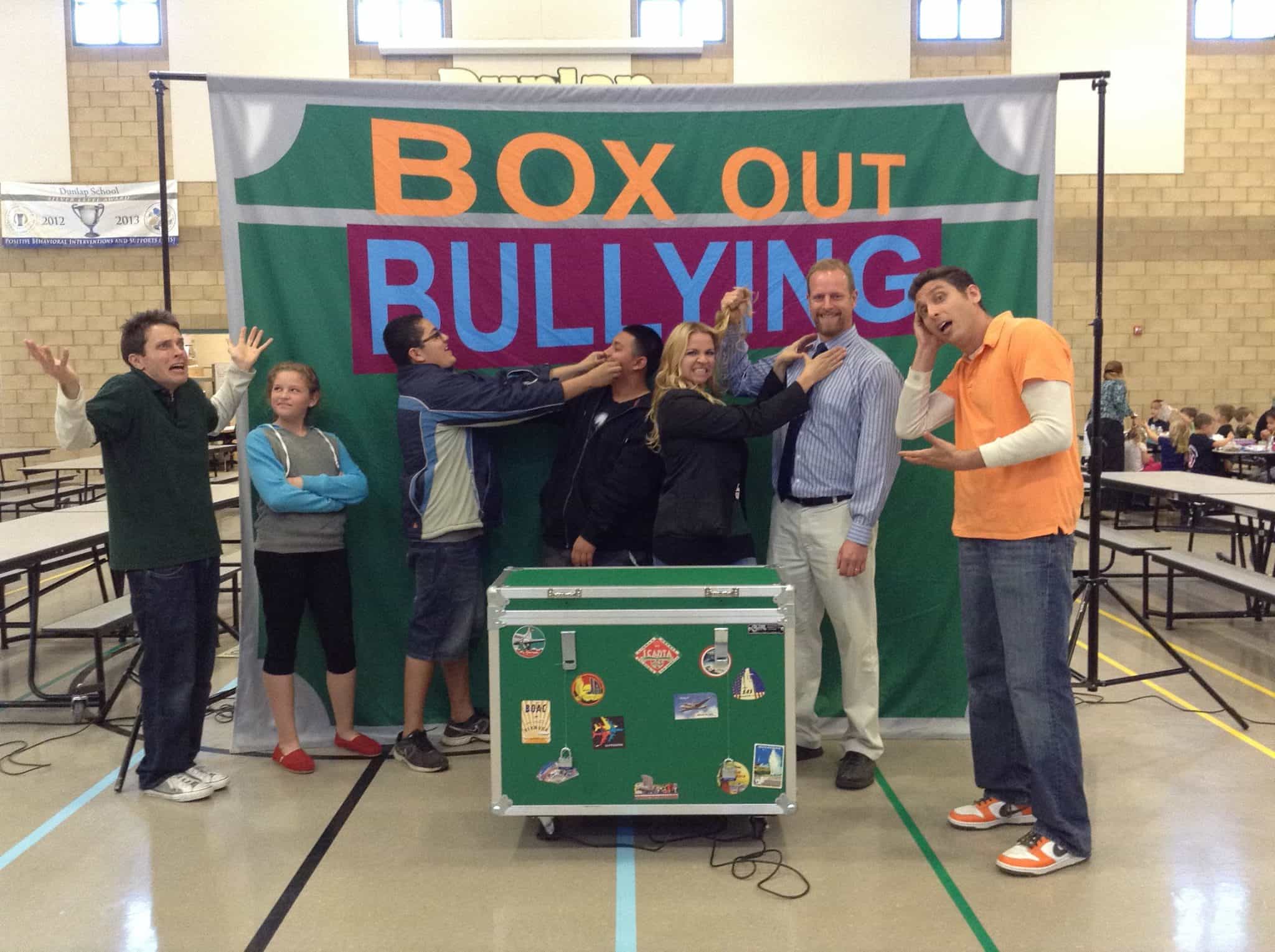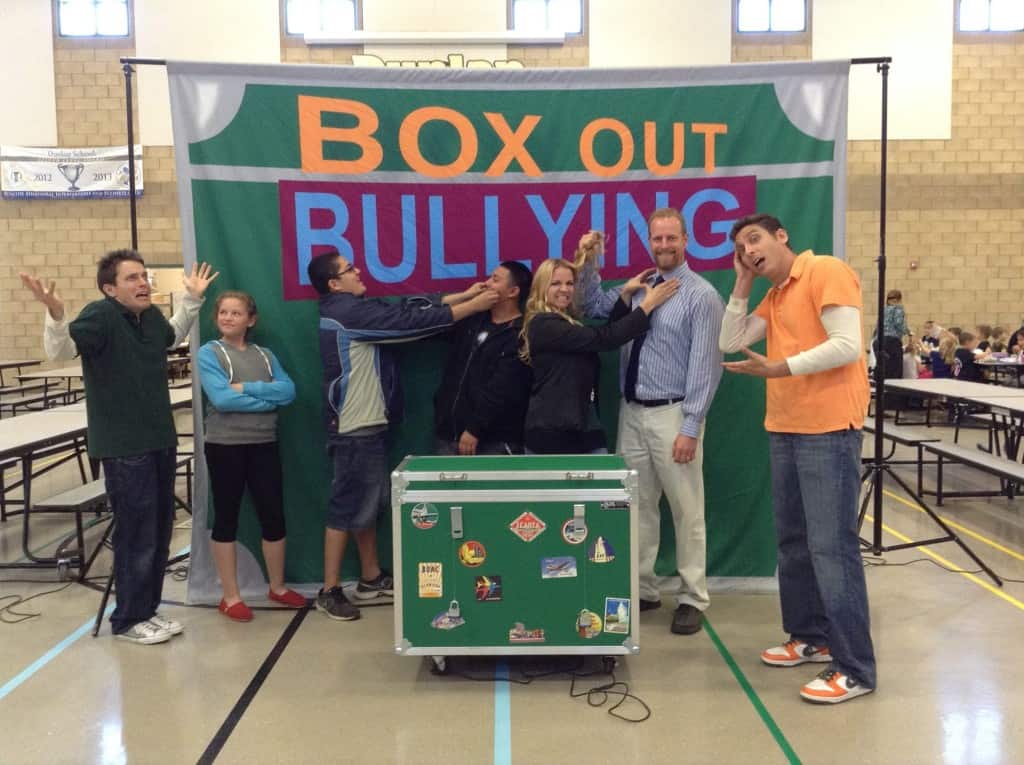 Bullying is a national epidemic.  Sadly, schools across the nation are no exception to this trend or to the negative consequences that accompany these behaviors.  If your community is dedicated to bullying prevention and confronting bullying in a fun and hands-on way, we welcome you to Box Out Bullying!
Box Out Bullying reaches over 100,000 students, parents and faculty annually and has been widely covered in the national media for its distinctive approach in helping communities become proactive with bullying prevention.
Box Out Bullying is an intelligent and engaging assembly program that perfectly complements the concepts and strategies taught everyday in school.  What is unique about the Box Out Bullying program is not only in its message, but in the way that message is presented.
We believe that "The Medium Maximizes the Message."
Box Out Bullying uses interactive theater to capture the attention of all students. It adapts each performance to meet the developmental stage of different student groups.   Our audience is engaged through all learning modes: auditory, visual, and kinesthetic.  We assure that students learn by seeing, listening, AND doing, which produces better results than using a video,  a book, or a single lecturer.
Students will laugh, cheer, and think!  They will walk away with important tools and insight to empower them to be stand-up citizens and key players in ending bullying.
Meets National and State Standards!
We offer a comprehensive program which includes: a dynamic live theater performance, research-based curricula, and follow-up resource materials. This all combines to offer students, educators, and parents the tools they need to make their school safe and free from bullying.
Research-Based with Proven Results!
With a foundation in DOE and DHHS-based studies, resources and evaluations, Box Out Bullying shows remarkable improvements in students' attitudes and behaviors, with over 80% of students reporting dramatic improvements in their schools social setting following the Box Out Bullying experience. Over 90% of school faculty members rate the Box Out Bullying program as "excellent!" with many of them referring the program to other educators.
Kick Off Events and Bullying Prevention Programs!
We specialize in programs that not only complement, but augment your existing bullying prevention policy.  Box Out Bullying utilizes  national programs as well as individual district policies.