Anti-Bullying School Assembly Shows That Are…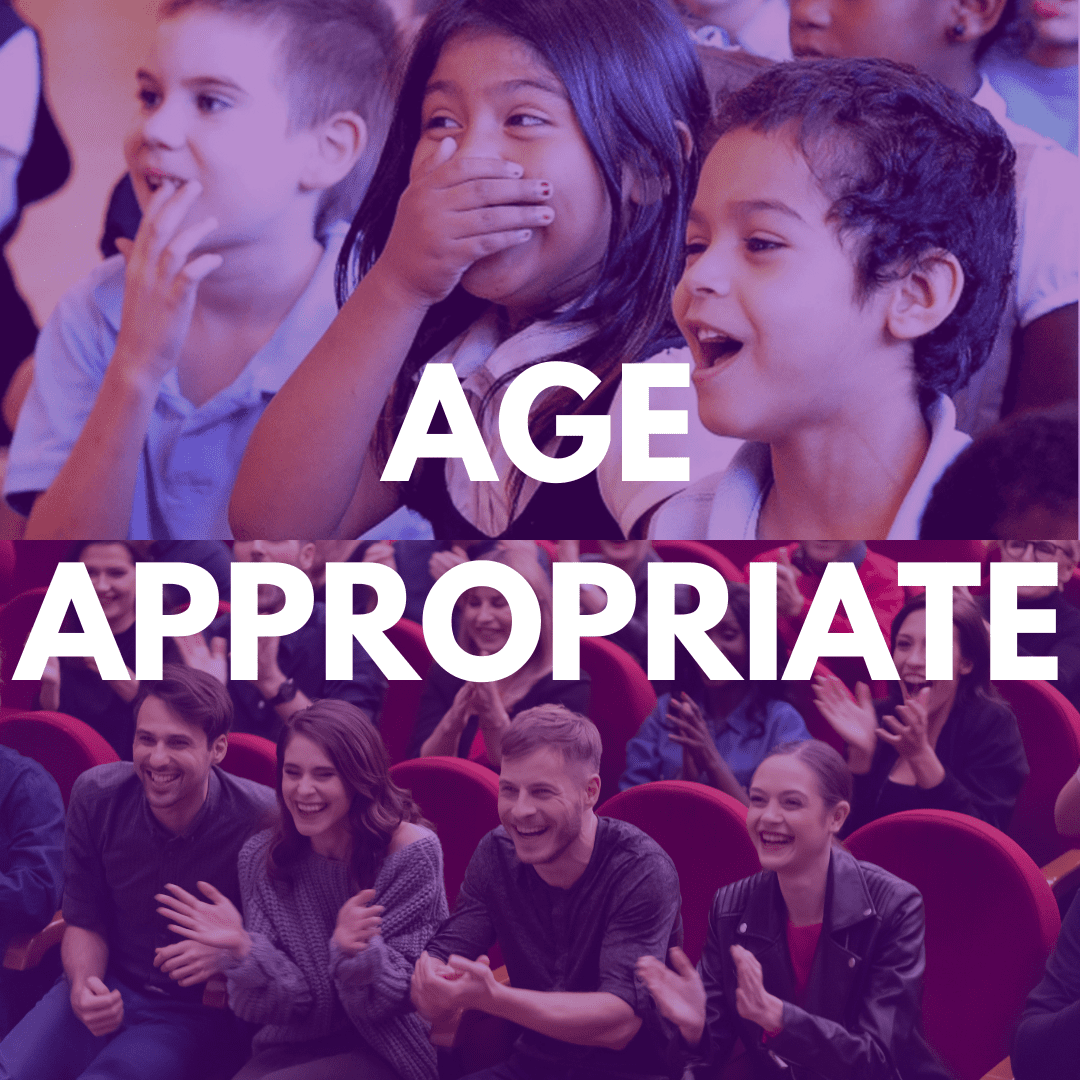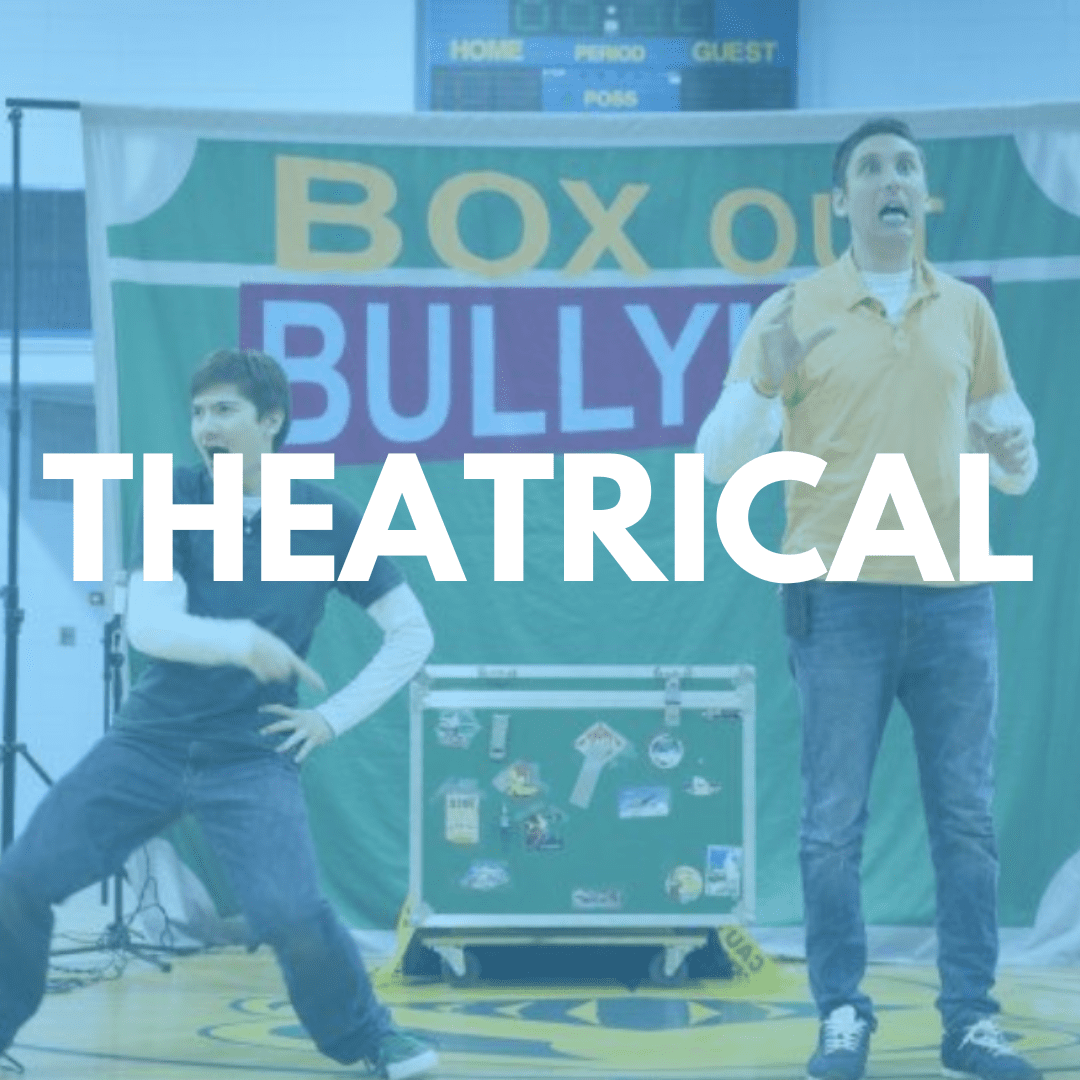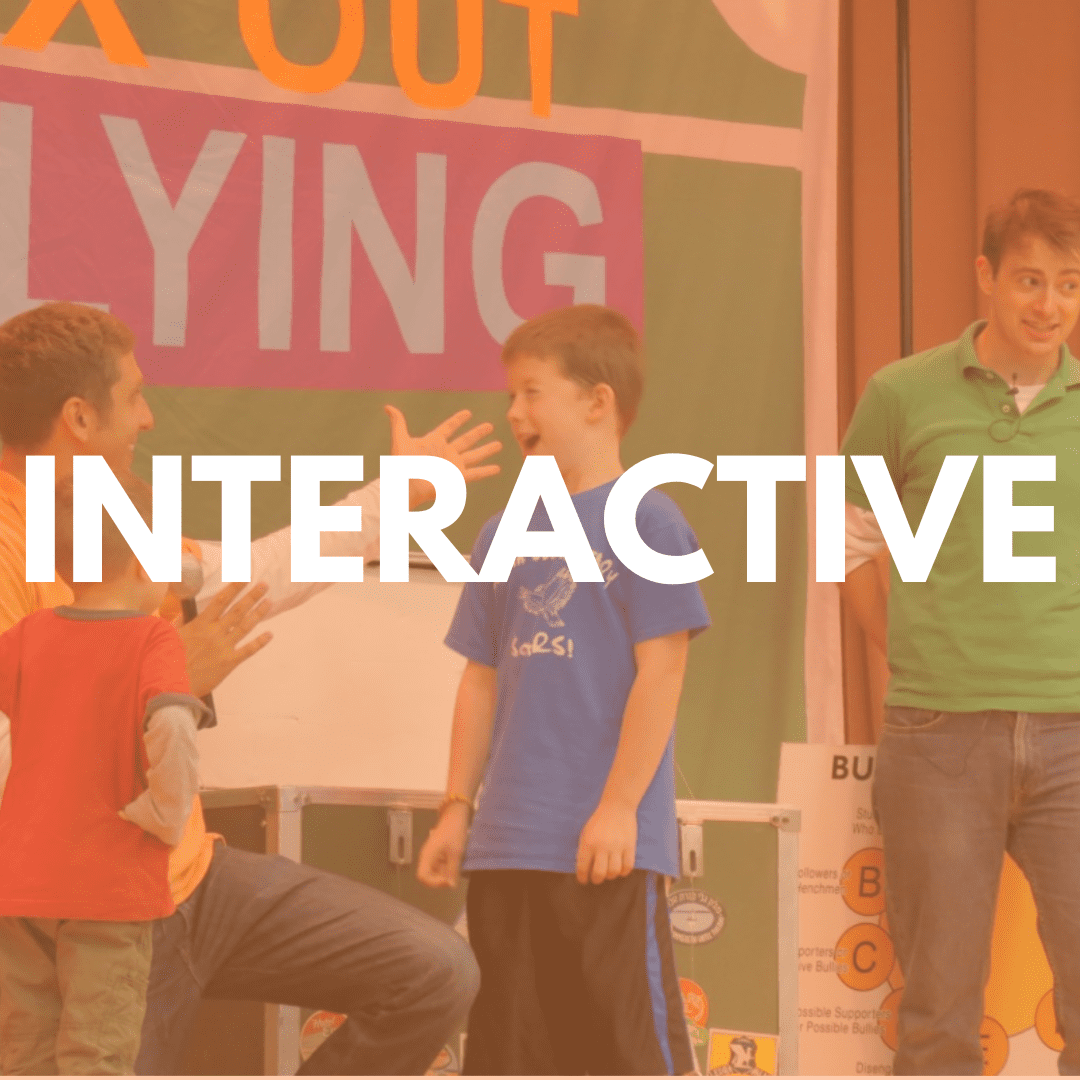 …and captures the attention of all students. 
Join us on this transformative journey and witness the power of Box Out Bullying in action!
Students will laugh, cheer, and think! They will walk away with important tools and insight to be stand-up citizens and key players in ending bullying.
Our results-driven, critically acclaimed school assembly includes:
Live Theater Show
We use interactive live theater, multi-media visuals, colorful characters, audience participation, and evidence-based bullying prevention techniques to capture attention, empower students, and highlight your school's anti-bullying practices.
Follow-Up Materials
The show doesn't stop when curtain falls! Keep the Box Out Bullying message alive in school and at home long after we're gone with our comprehensive resource kits, including materials, activities, and lesson plans for teachers, students, and parents.
"You won't find a better team. I've worked with Box Out Bullying since 2008. They are easy to work with, professional, experts in the field, they give the best programming for members of my school community."
Three Modes of Learning
Our assemblies utilize engaged auditory, visual, and kinesthetic learning. Using call and response along with other interactive techniques, we get students seeing, listening, and most importantly doing to promote active learning, deep understanding, and retention.
Elementary School
Our Elementary presentations are dynamic, engaging, and celebrate the positive efforts you make to nurture a supportive school culture. Choose between Lower Level Elementary or Upper Level Elementary options.
Middle School
Box Out Bullying delivers powerful middle and junior high school assemblies that resonate with and motivate adolescents to take action.  
Have a whole district to consider?
Box Out Productions' school district tours are comprehensive presentations designed to bring anti-bullying education to your entire school district or region.
"To say we were extremely pleased with Box Out Bullying is an understatement."
"In terms of applying theory to practicality, making it believable for the kids and powerful for the kids, this is the best I've seen."
"Your performance was perfect. We're not used to being entertained like that. Weeks later I still hear our students talking about Box Out Bullying!"