Empowering Elementary School Students with  Anti-Bullying Presentations
At Box Out Bullying, we understand the significance of tailoring our assemblies to the specific needs of elementary school students.
Our engaging and impactful presentations are carefully designed to be age-appropriate, ensuring that we deliver a powerful message against bullying in a way that resonates with young minds.
We are offer two distinct versions of our elementary school assembly, each carefully crafted to suit different age groups: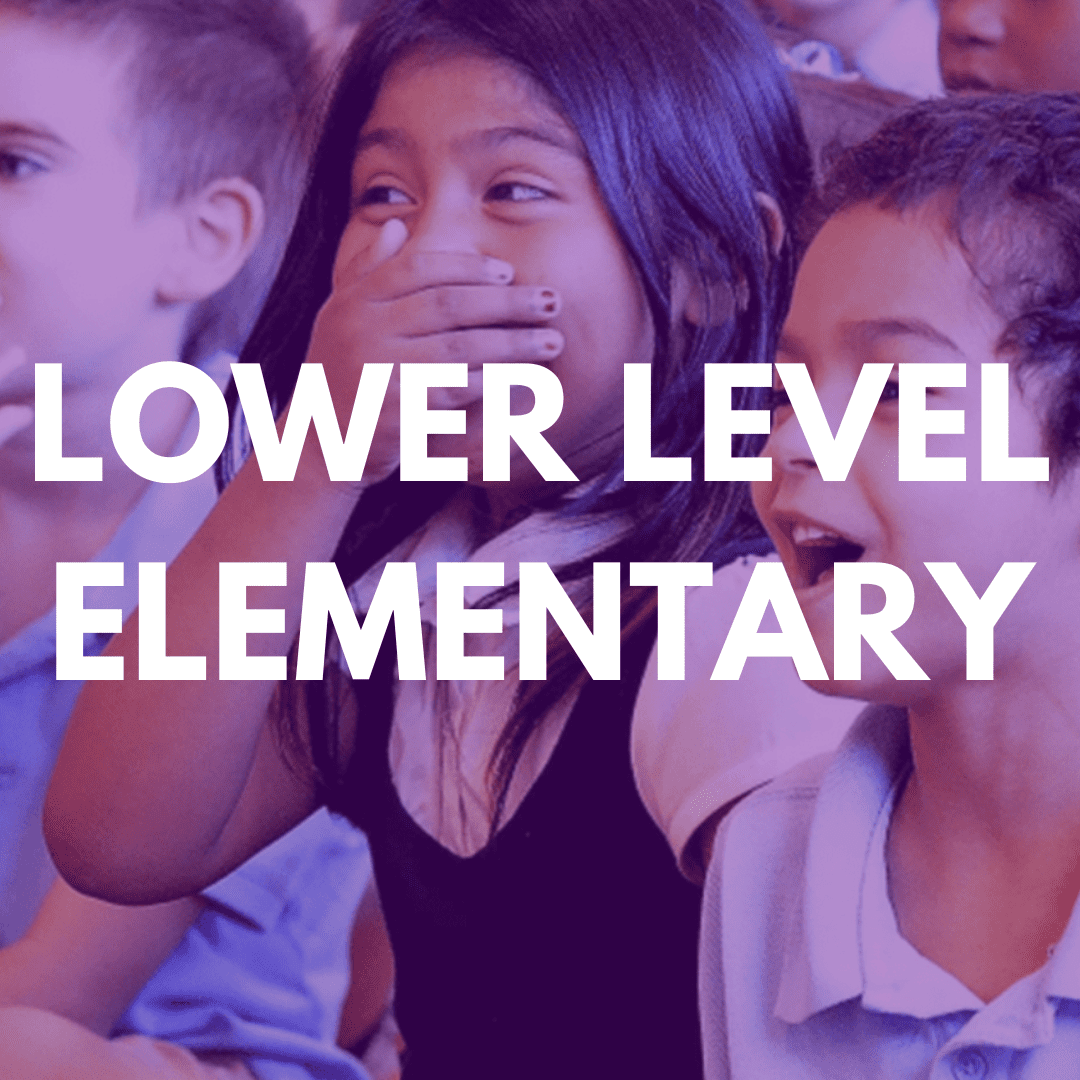 Recommended for K-2 graders.  Our Lower Level Elementary Assembly captivates the audience's attention through, call-and-response with an emphasis on kinesthetic learning.  Exploring the differences between telling vs. tatteling (snitching), showing empathy, how being friendly is very different than being a friend, and the difference between kid-sized problems and adult sized problems,  why it's important to tell a trusted adult if someone is in need.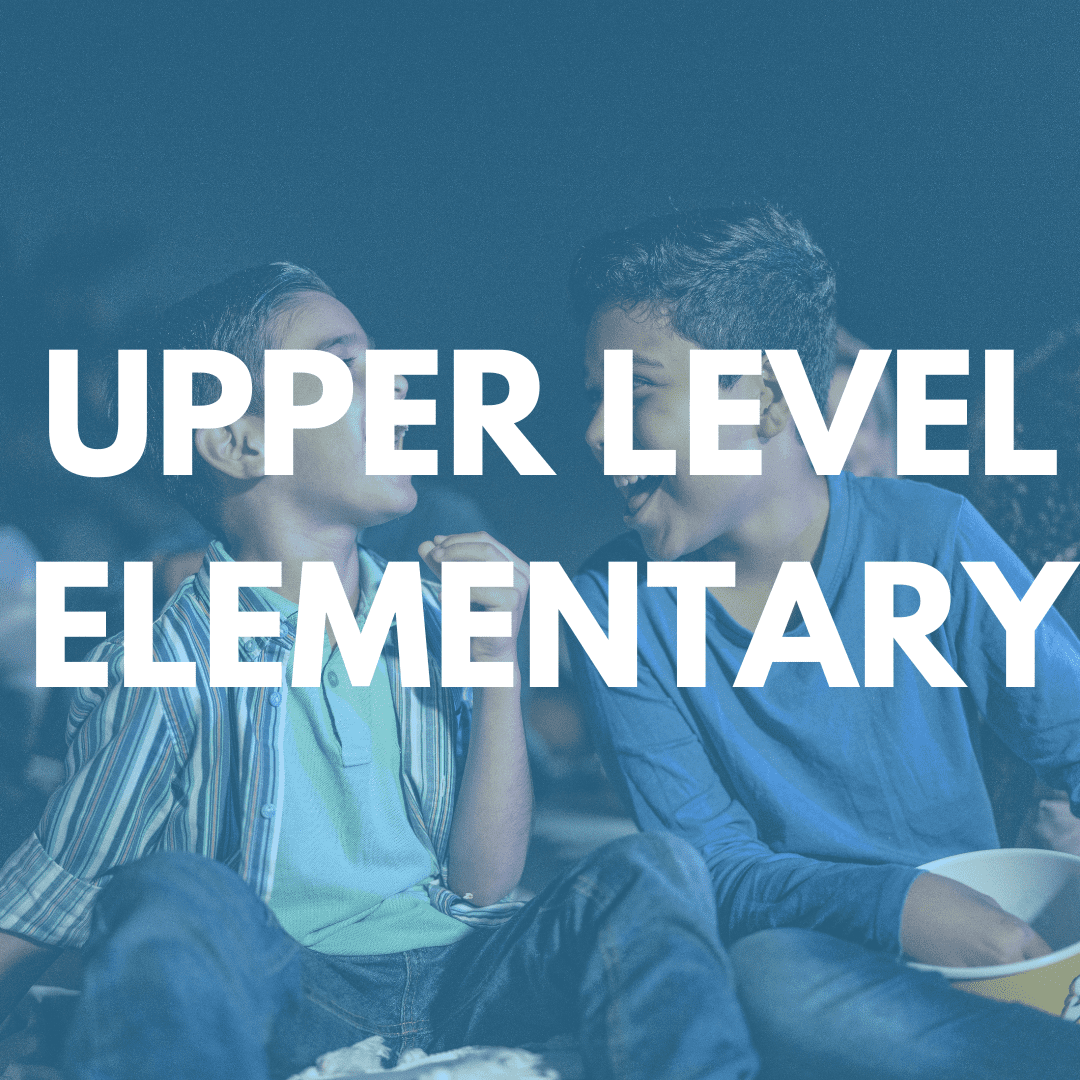 Recommended for 3-5 graders.  Relying heavily on audience participation, in these assemblies, we delve deeper into the complexities of bullying, emphasizing the crucial distinction between bullying and conflict. We address relevant issues surrounding bullying and provide strategies for effective conflict resolution. By fostering critical thinking and empathy, we encourage students to actively contribute to a respectful and inclusive school environment.
"My favorite part of Box Out Bullying was everything!"
"I want Box Out Bullying to come back to our school every day!"
"Em-pa-thy.  I learned about em-pa-thy"
What sets our assemblies apart?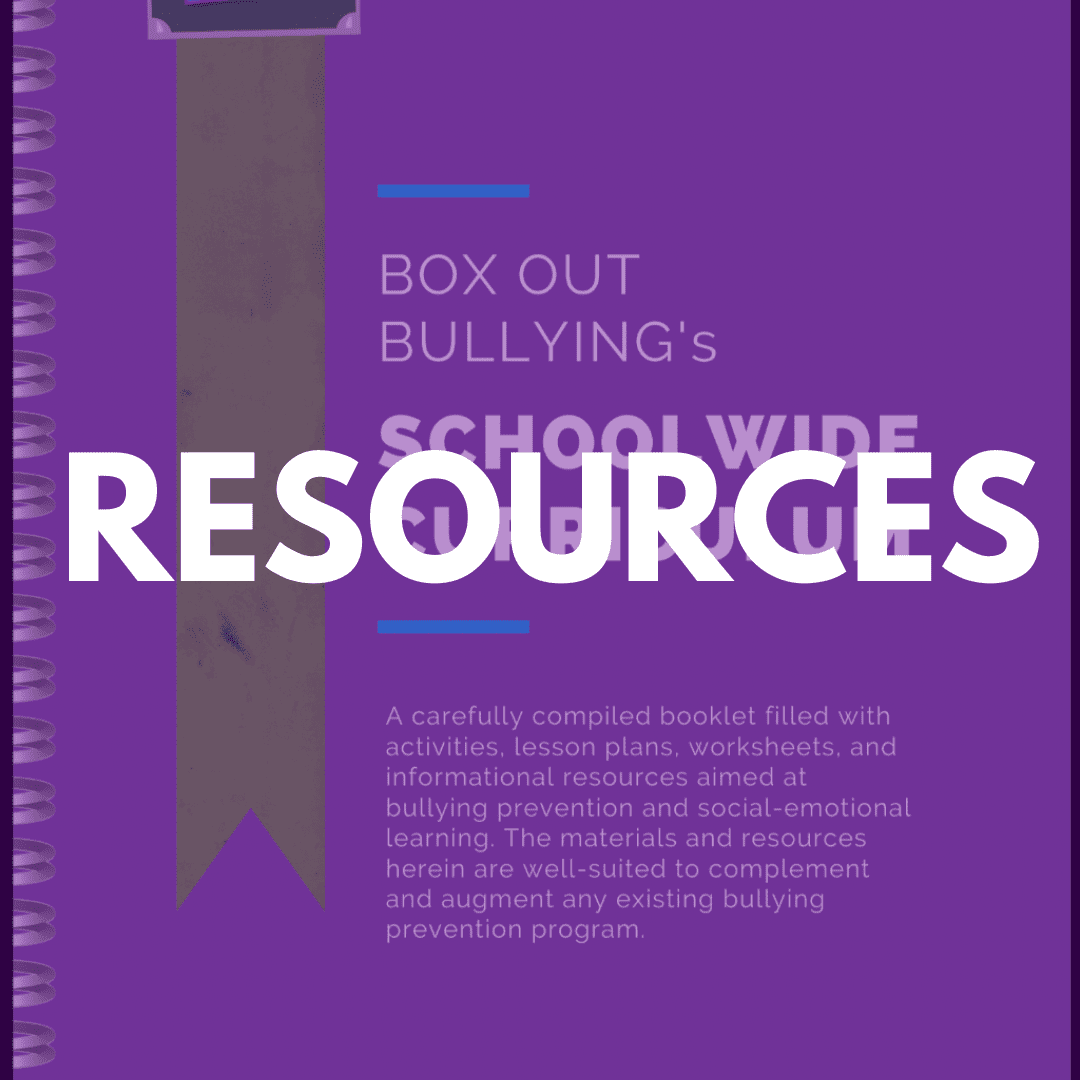 In addition to our assemblies, we provide comprehensive support resources for teachers, parents, and students. These resources include a study guide and lesson plans, ensuring that the anti-bullying message is reinforced beyond the assembly and integrated into the curriculum.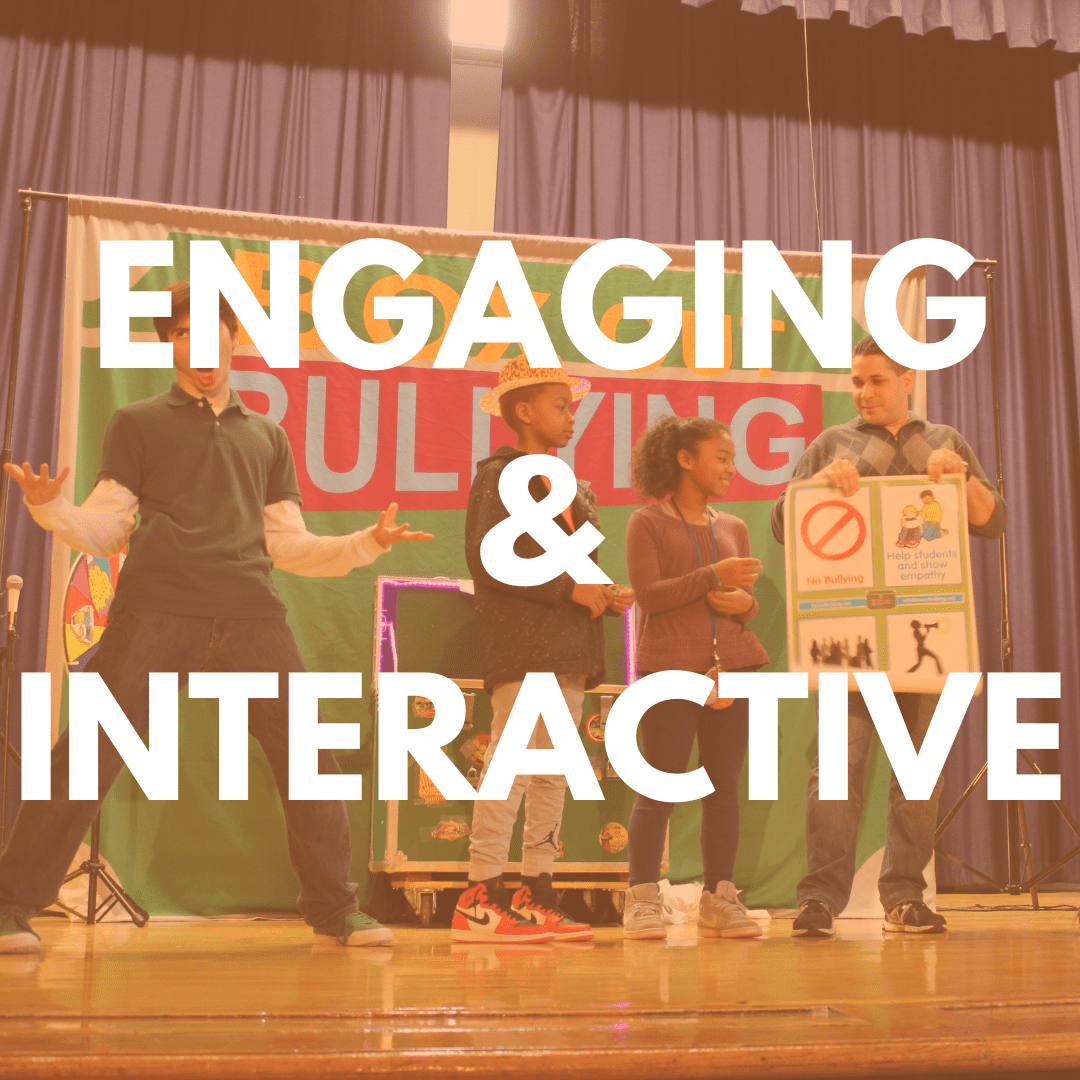 Our assemblies combine live theater, high production value sets, and audience participation to create a dynamic and memorable experience. By actively involving students, we capture their attention and facilitate a deeper understanding of the impact of bullying.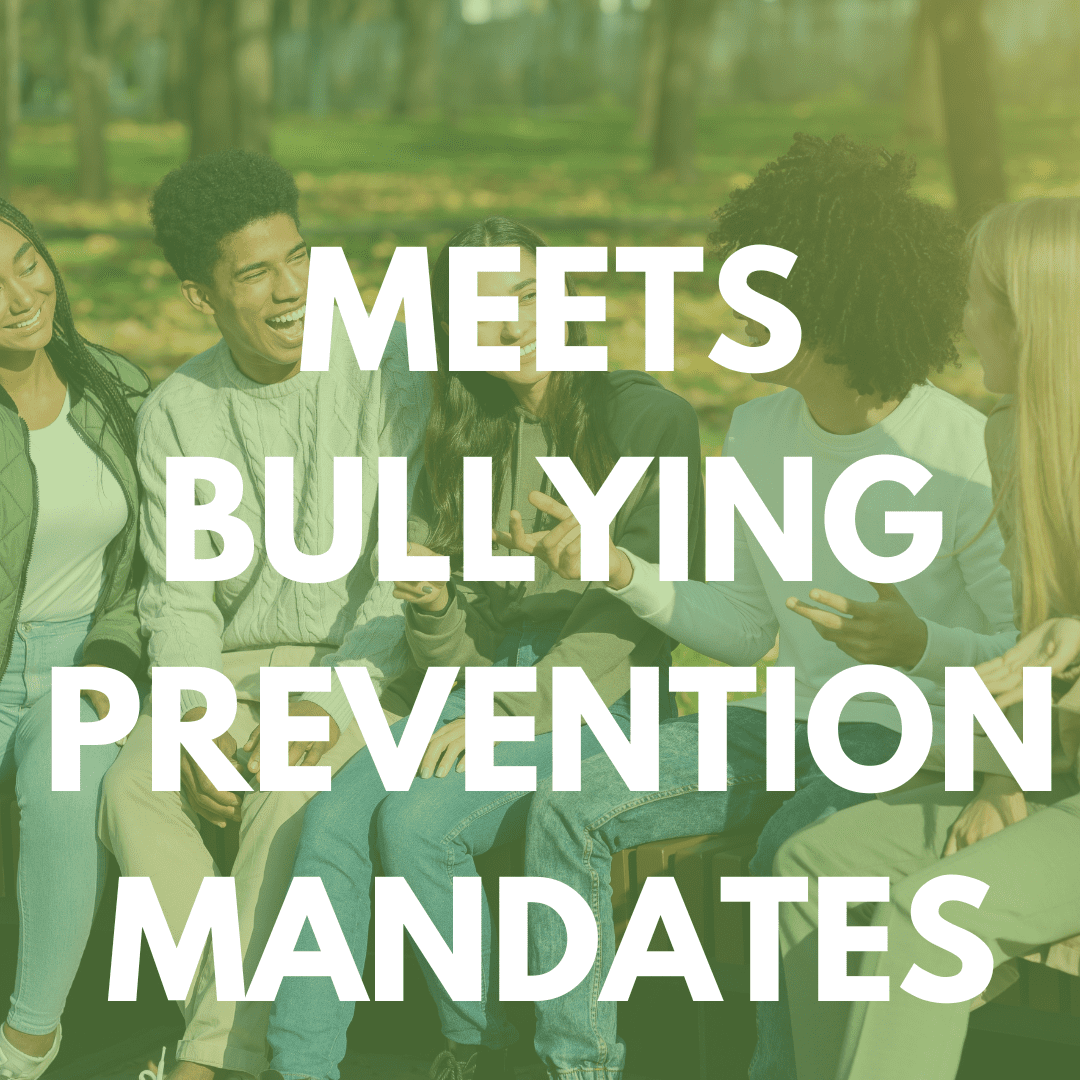 We recognize the importance of delivering a message that aligns with your bullying prevention program. Our presentations are carefully curated to ensure that the content, language, and themes are suitable and relatable for your school site and aligns with state mandates.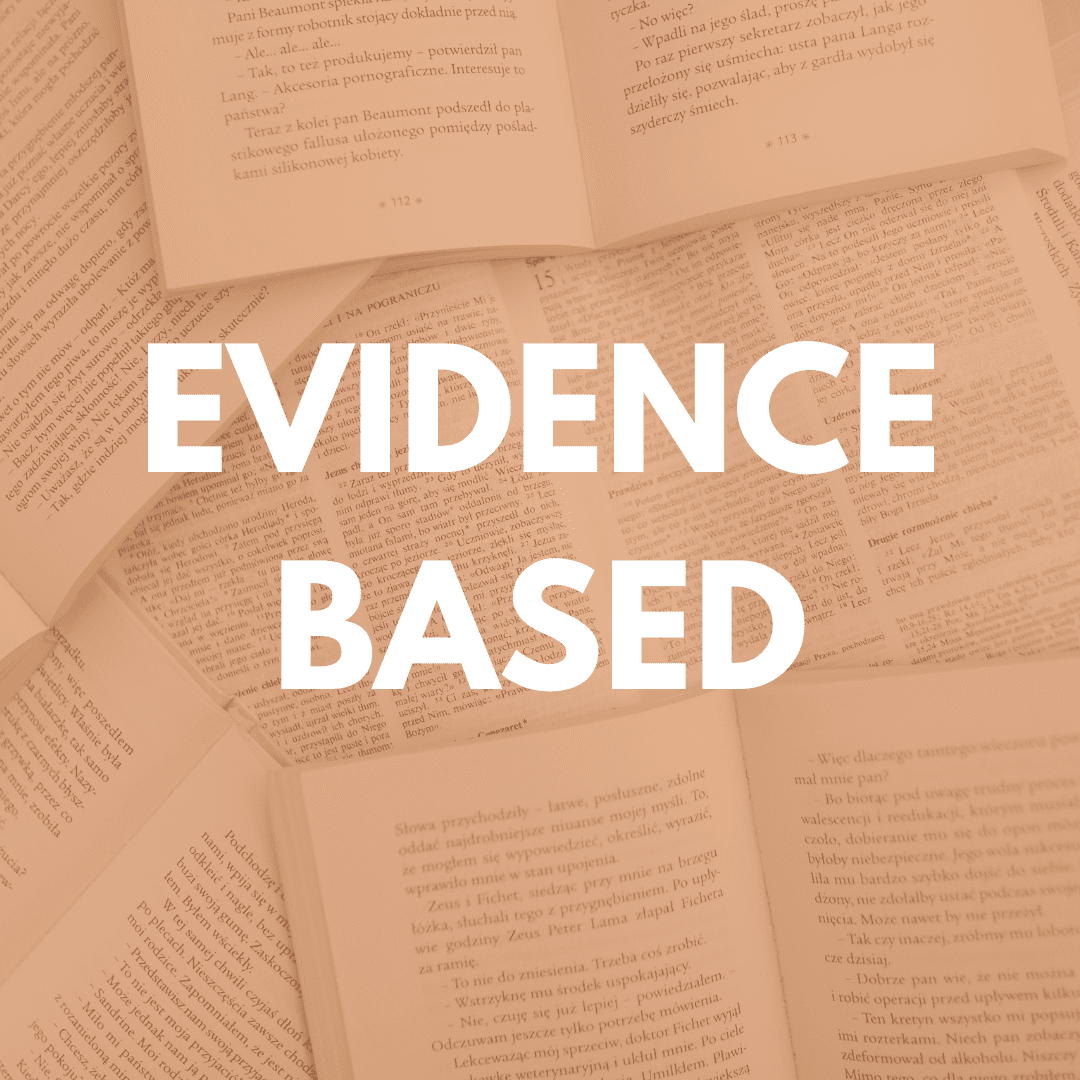 Our approach is rooted in evidence-based strategies and techniques. We incorporate the latest research in bullying prevention to equip students with practical tools and insights that they can apply in real-life situations.
Book The Box Out Bullying Assembly today to bring our age-appropriate, engaging, and impactful presentations to your elementary school.
Together, let's empower students to become stand-up citizens and create a safe, respectful, and inclusive school culture.