FREDERICK, M.D.—The National Touring Box Out Bullying assembly presentation, a research-based, interactive, and comprehensive theatrical bullying prevention assembly, was presented today at Ballenger Creek Elementary School. The schools K-5th grade student body experienced the lower level and upper level elementary versions of the Box Out Bullying assembly presentation.
"Box Out Bullying was terrific, absolutely terrific", said School Counselor Cynthia Huntt.  "The students loved it, the teachers loved it."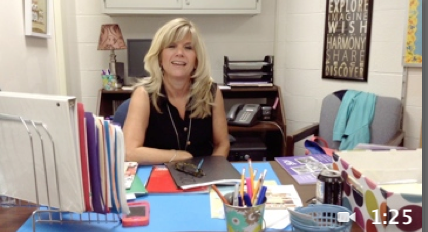 The two-part program includes age-appropriate assembly programs for Elementary, Middle and Junior High School students and comprehensive lesson plans and follow up activities for parents and staff.
"Bullying doesn't just affect the school, but the entire school community," said Jeremy Rubenstein, Founder and Creative Director of Box Out Productions, which produces Box Out Bullying. "That's why we need to make sure that EVERYONE  is on the same page, and that we integrate bullying prevention into the core curriculum so it becomes a part of the school culture."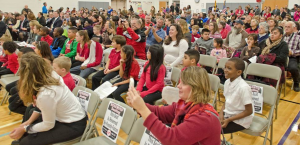 The presentation covers a clear definition of bullying, the difference between bullying and conflicts, the various forms bullying takes, including a cyber bullying addendum for middle school students, creating and building empathy, addressing potential problems, but most importantly, empowering the bystander.
"Our program gives answers, not just more questions, to turn students who would see bullying and do nothing, into students who sees bullying and try to do something to help stop it," added Rubenstein.
Today's students join over 100,000 students and staff in schools across the county who experience Box Out Bullying each school year.
This marks the Maryland part of the national tour. The Box Out Bullying presentation will tour to Georgia, Pennsylvania, and New York

later in the week.
Box Out Bullying, www.boxoutbullying.com, is a leader in the field of bullying prevention education, provides comprehensive programs which include dynamic live theater performances, parent and faculty workshops, research-based curricula, and follow-up resource materials which offer students, educators, and parents the tools they need to make their communities free from bullying.