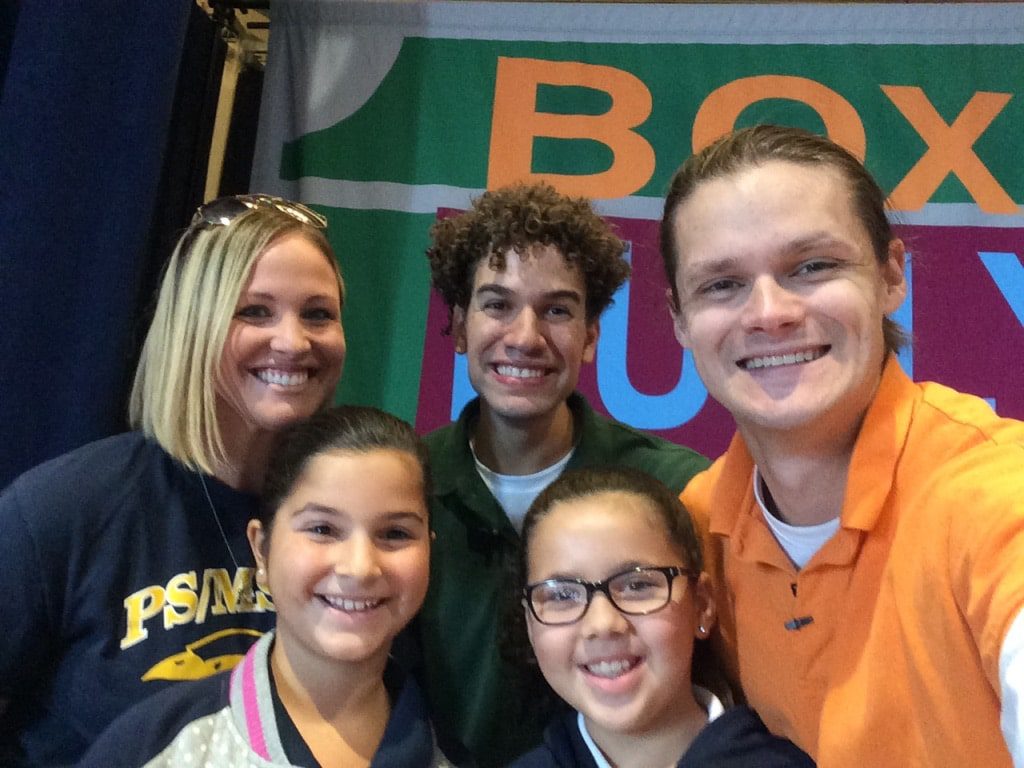 Box Out Bullying is BACK IN ACTION! Today, we had the pleasure of presenting our anti-bullying assembly in PS/MS 146 The Howard Beach School. We loved seeing how much help Tom & Jerry received from these wonderful students! Thanks so much to and all of the students and faculty for having our elementary anti-bullying assembly! We hope to see you real soon! 😁
Engaging Queens Community School District 27
Bullying doesn't just affect the school, but rather, the entire community.
Schools in Queens Community School District 27 join the over 100,000 students and staff who experience Box Out Bullying elementary anti-bullying assembly and middle school anti-bullying assembly each school year. We know that each school we visit has its own culture. Box Out Bullying not only complements but augment a school's existing bullying prevention program.
Box Out Bullying is the world's only anti-bullying educational organization that provides student assemblies, parent workshops, and social-emotional learning residencies. All combine to ensure that every stakeholder in a child's education in engaged, empowered, and entertained.
Together we can make a difference at boxoutbullying.com.
Recognized and Highly Recommended
Box Out Bullying has been recognized and highly recommended by students, educators, and parents for its high-quality, age-appropraite assemblies, workshops, and presentations  
As the BOX OUT BULLYING's interactive performance unfolds, students are empowered with clear, consistent messages regarding the differences between bullying and conflict, tools that build bystander empowerment, and the importance of creating empathy among students. 
Now in its 8th season, Box Out Bullying is a leader in combining interactive live theater with proven effective bullying prevention
techniques. All audience members are engaged by seeing, by listening, and by doing.