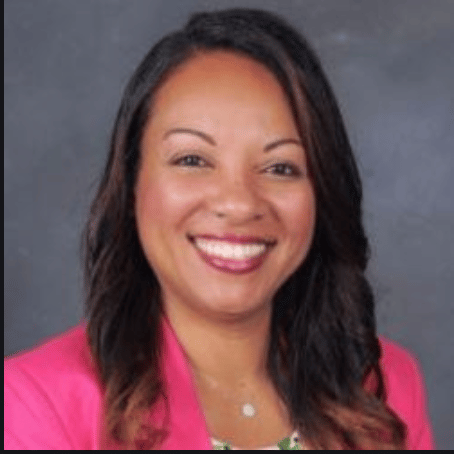 Dear Fellow Educators,
My name is Cara Fields and I am the principal at Beethoven Elementary School. I always look for innovative ways to promote anti-bullying initiatives. With almost 20 years of experience working with our youth, I've realized fun, engaging, and energetic forms of presentations work best with students. Our school's motto is "Be Responsible, Be Respectful, Be Safe and Be a Buddy" and Box Out Bullying helped to support our focus on these core areas.
The assemblies were completely interactive and kept the students interested in the show. The assemblies were age appropriate; we held 2 assemblies, one for TK-2nd and one for 3rd-5th. Box Out Bullying tailored both assemblies to meet the needs of the age groups.
As we continue to address bullying, the lessons and memories from Box Out Bullying will be imprtant stepping stones for progress. We recommend any school or community group to include Box Out Bullying as part of their anti-bullying program.
Box Out Bullying really related to the struggles that children experience at school and gave them tools on what to do in a bullying situation to help someone in need.
Sincerely,
Cara Fields,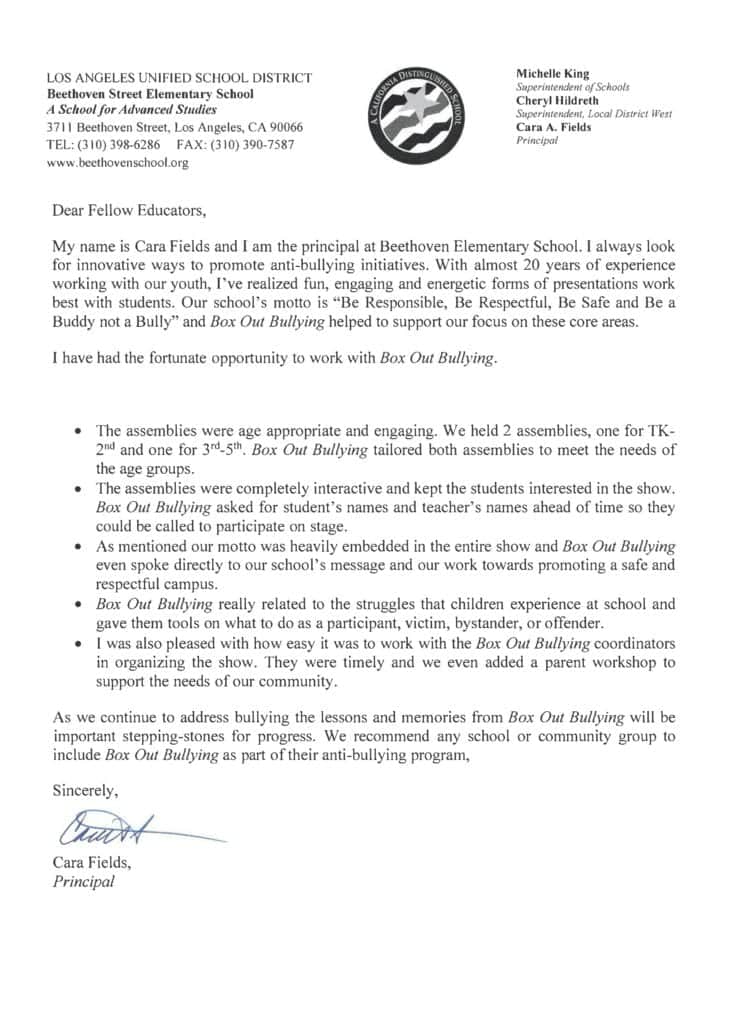 Principal