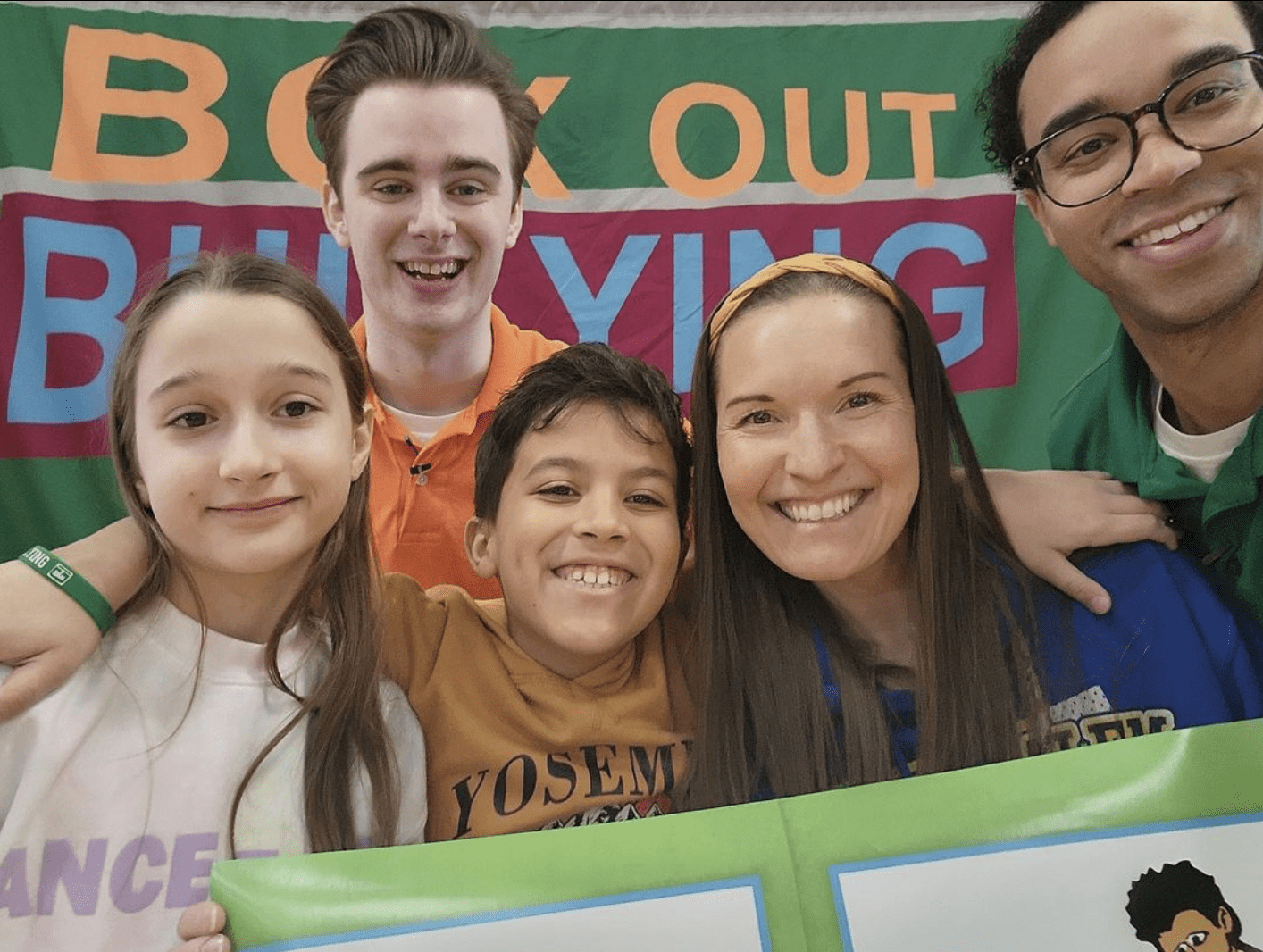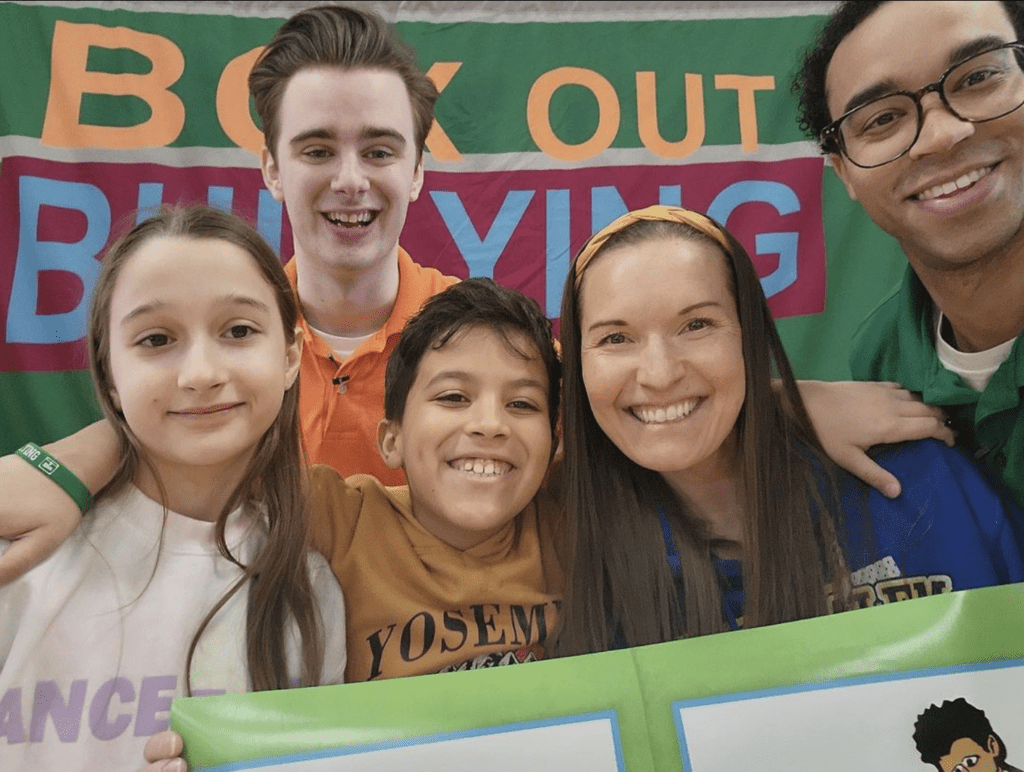 After two years of closure due to COVID-19, we are thrilled to wrap up our first season back with in-person assemblies. Now, more than ever, it's crucial to equip children with a deep understanding of bullying and the skills to intervene. As we reflect on our Fall 2022 – Spring 2023 season, we are excited to share feedback from educators and school leaders who witnessed the transformative impact of Box Out Bullying assemblies in fostering positive school culture.
Proven Track Record of Success
This is the fourth year we've brought in Box Out Bullying. And each year they are PERFECT!

Sheila Martinez, Principal
Our proven track record of success demonstrates that our school assembly engage students effectively, leaving a lasting impact on their understanding of bullying and empathy.
Time-Saving Solutions
Study guides, lesson plans, AND the school kickoff event? Beaut-iful! Box Out Bullying did all the work and I got all the credit for bringing them in.

Ashley Lermer, School Counselor
Educators consistently applaud Box Out Bullying for providing time-saving solutions. We take care of the logistics, pre and post assembly materials, and an unforgettable school kickoff event. We specialize in allowing teachers and administrators to focus on their core responsibilities.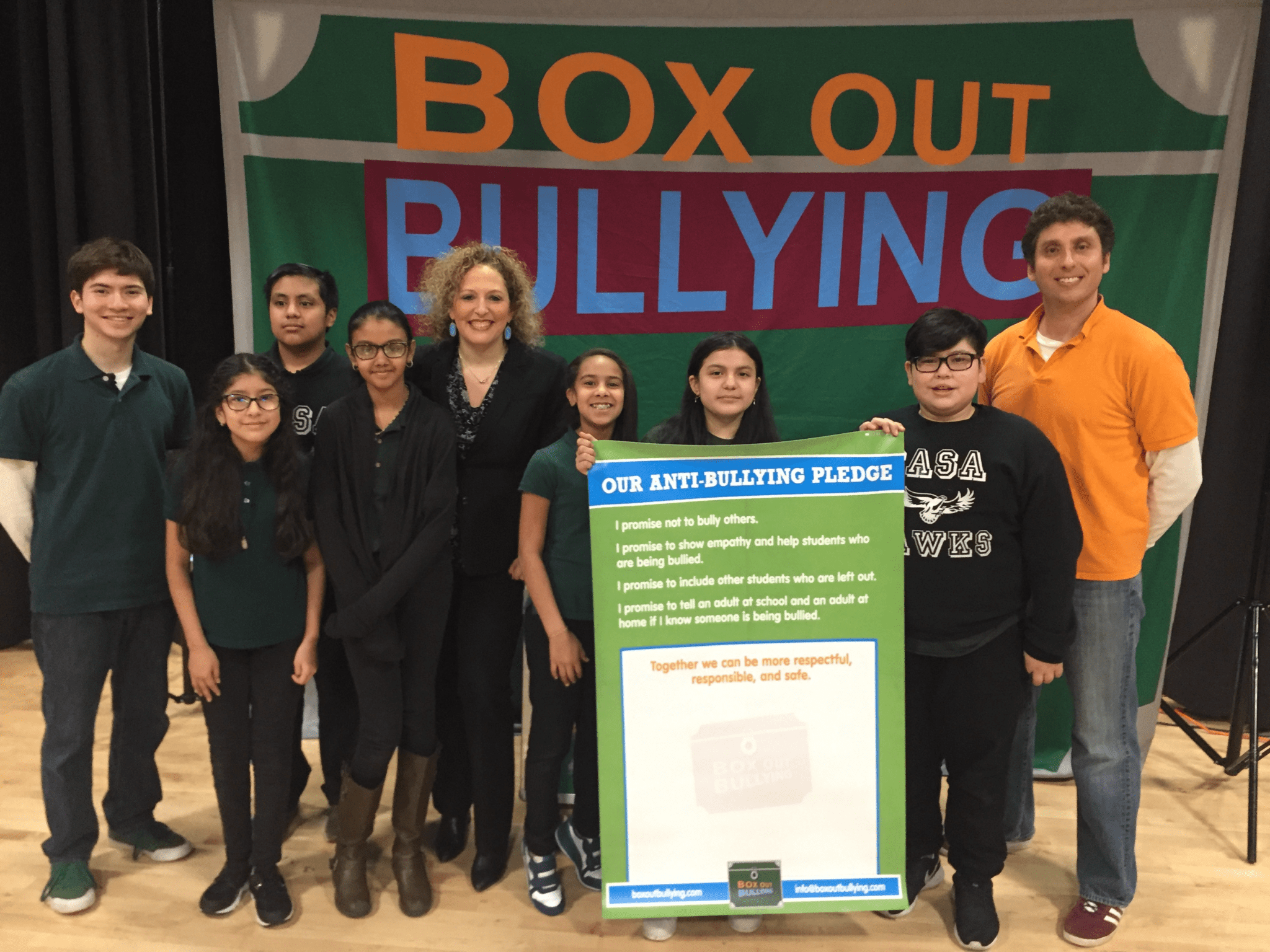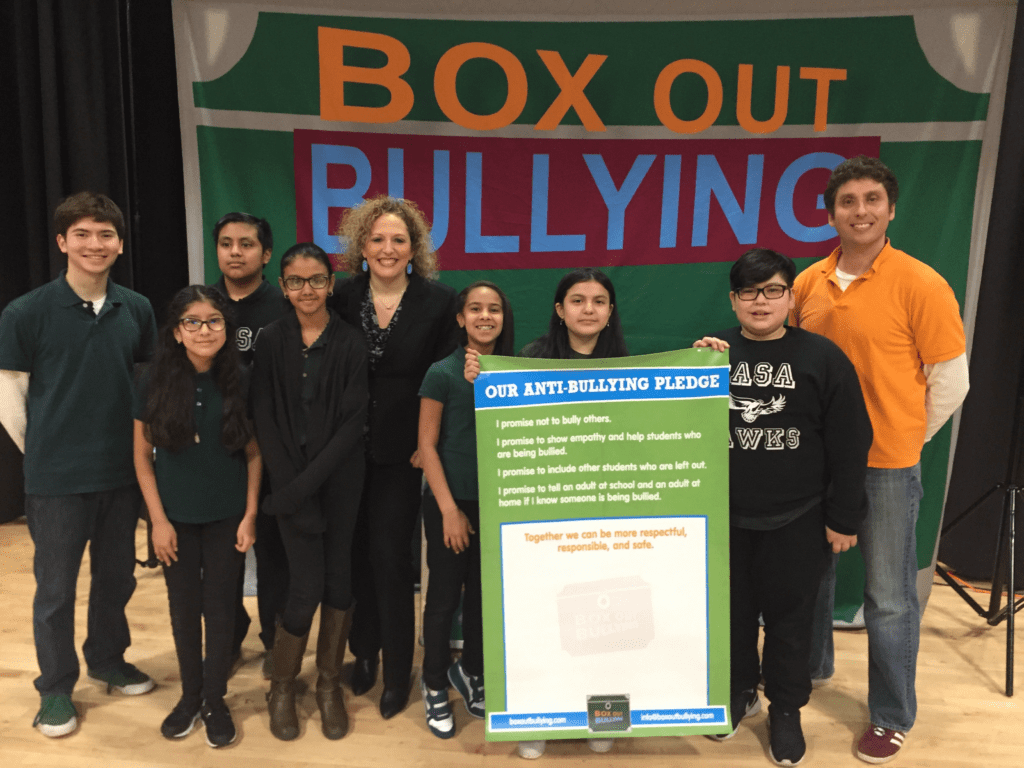 Age-Appropriate Content
In terms of providing school assemblies that are suitable for different grade levels, Box Out Bullying is hands-down the best.

Kimberly Peace, Director of Student Services
Box Out Bullying recognizes the importance of age-appropriate content in our assemblies. There are several versions of our school assembly to cater to lower level elementary, upper level elementary, and middle school audiences. One of our keys to success is ensuring that students at each grade level receive messages that resonate with their developmental stage.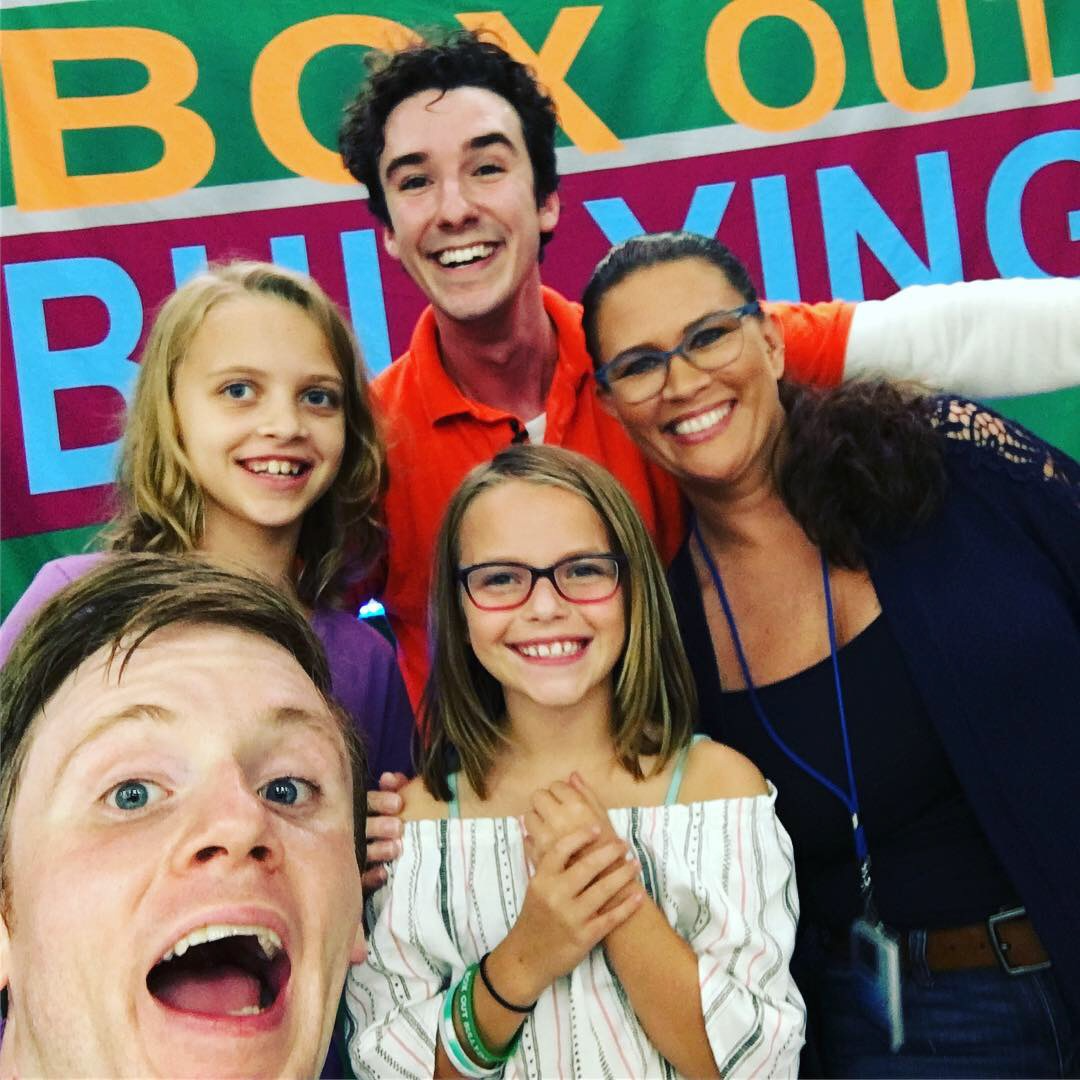 Alignment with Standards and Customization
Absolutely Fabulous! What we really loved was how your messages perfectly aligned with our bullying prevention program.

Kerriann Pieper, School Psychologist
We know each school has its own culture. That's why countless educators in schools across the country affirms that Box Out Bullying aligns with state standards and values customization, ensuring that our assemblies incorporate specific anti-bullying messages and seamlessly integrate with existing school programs.
As we gear up for the upcoming school year, now is the perfect time to book Box Out Bullying for an unforgettable experience that will promote a positive school culture. With our proven track record of success, time-saving solutions, age-appropriate content, hassle-free experience, and alignment with educational standards, Box Out Bullying is your trusted partner in creating a safe and inclusive environment for students. Contact us today to secure your spot for the upcoming school year!