There is a lot we can do to protect our children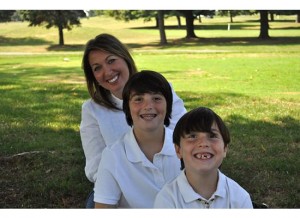 It is difficult to open a newspaper without seeing clear reminders of the consequences of bullying.  Our communities have become increasingly aware of and concerned about the messages our children receive from their peers on a constant basis.  Today, issues that arise during the school day do not end when school lets out.  Issues spill over onto the pages of Facebook and on Twitter and in text message campaigns from which there is no reprieve.  As educators, there is a lot we can do to protect our children.  We need to realize that just as issues do not end when school lets out, our vigilance and guidance must persist as well.
I recently learned about the "Box Out Bullying" program and reviewed the program materials. What I discovered was that the goal of the program was not to simply keep a school safe, although that goal would certainly be addressed. The program was about fundamentally changing an individual so they would not bully and when they experienced or witnessed bullying, they would act.  Not just during the school day and not just within the school building, but all the time.  Students and staff gain a comprehensive understanding of the issues surrounding bullying and are empowered to effect meaningful change.
One crucial aspect of the program is inclusion.  To many the importance of inclusion may be overlooked, but as someone who spends each day in a school building, I know it's importance can not be overstated.   If a student feels accepted and included, they are more likely to communicate if a problem were to arise.  By teaching and practicing principals of inclusion, students and staff are able to quickly move past a focus on what makes us different and begin to focus on what unites us.  The desire to be accepted and included is universal. "Box Out Bullying" is teaching students to reach out to their peers and offer a hand instead of turning their back.  These are life lessons that will last beyond the ringing of the bell.  The lessons will make our schools safer, our social media safer, and ultimately our children safer.
JB Browne, M.Ed.