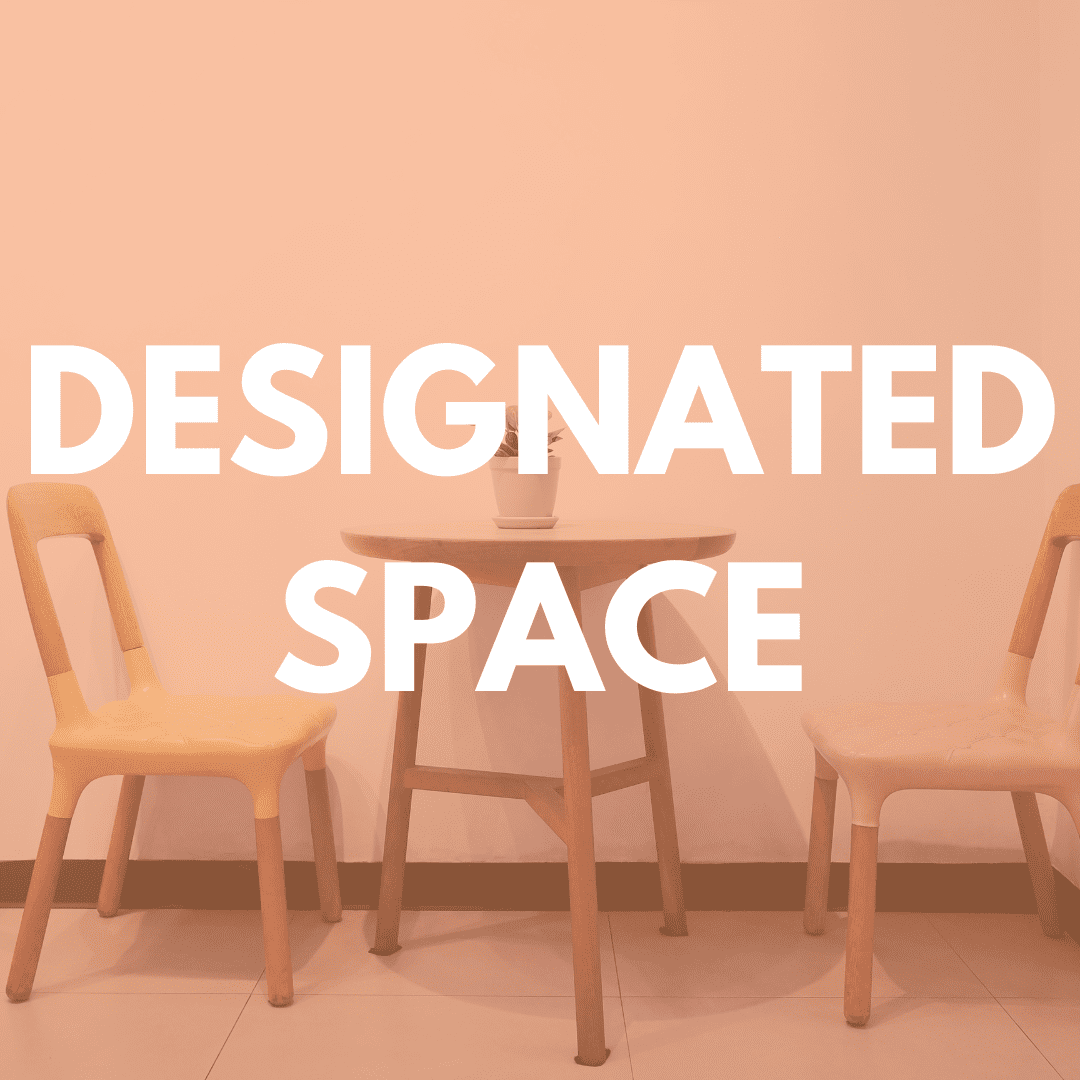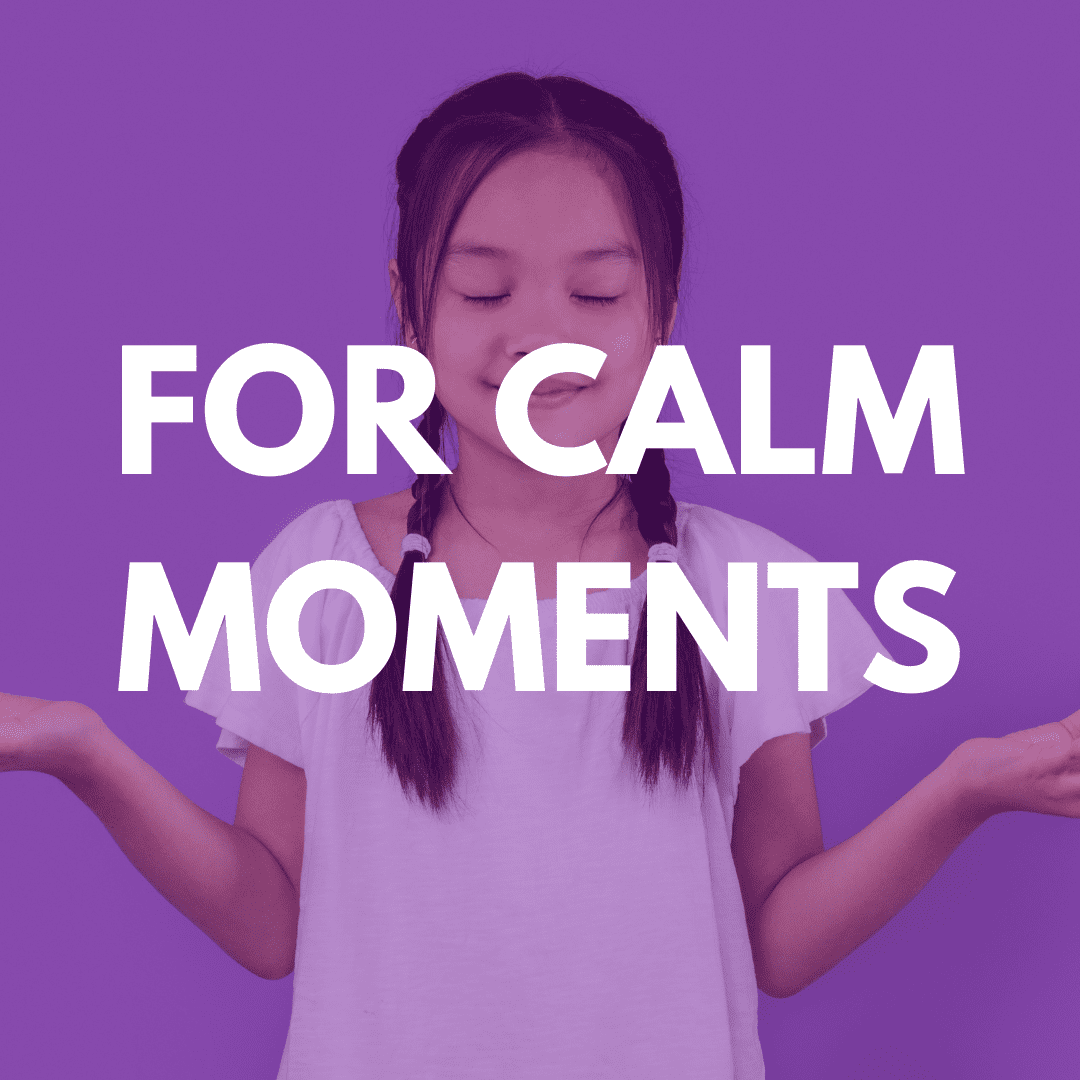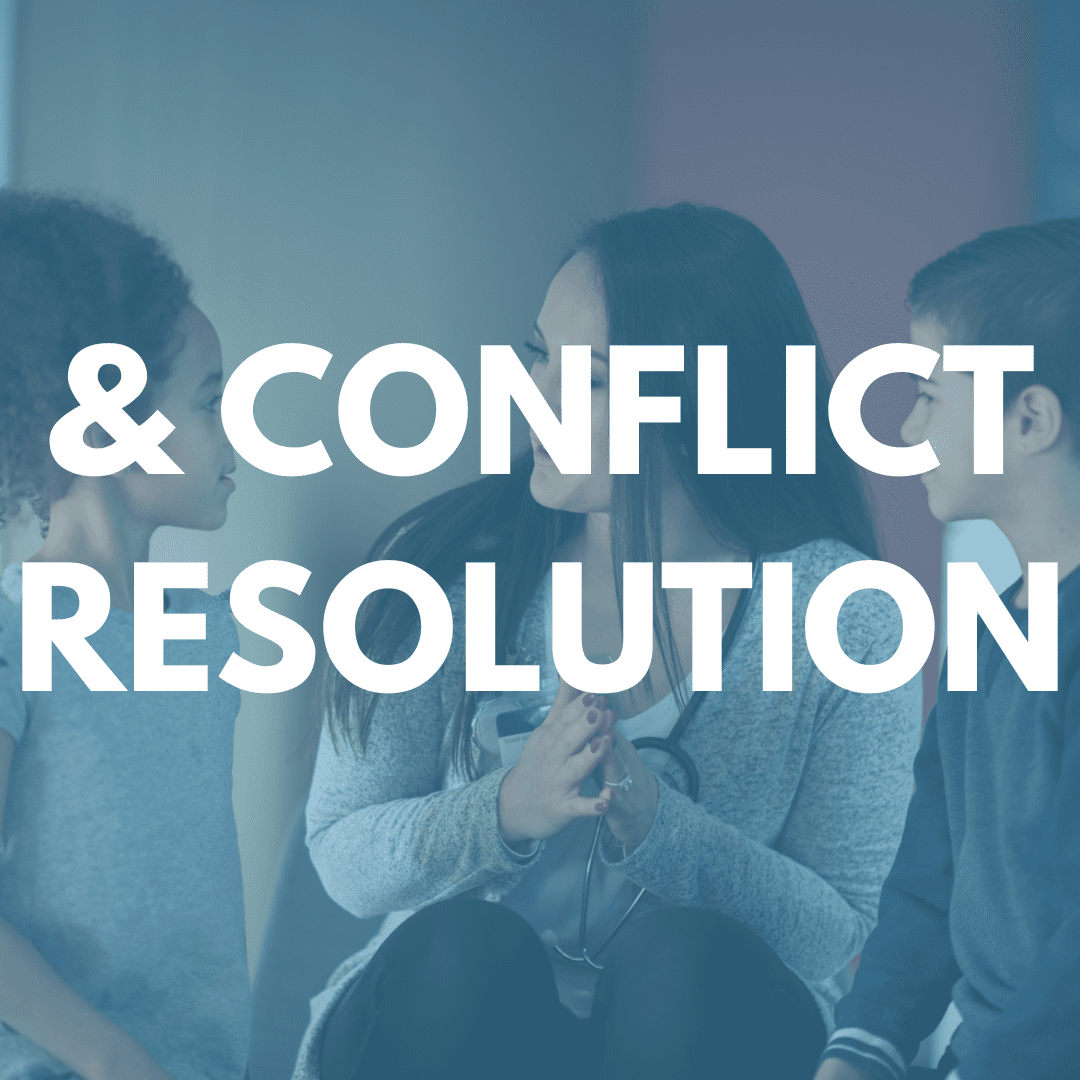 Box Out Bullying is a leader in giving students the tools to peacefully resolve conflicts on their own, leading to long-term and sustainable results.
Peace Tables are designated spaces in the classroom environment where children can go to take a moment, calm themselves, and work out conflicts in a peaceful way.
At Box Out Bullying, we seek to empower educators and students to recognize the difference between bullying and conflict. Conflicts , every day disagreements or misunderstandings, are a natural part of the human experience. Finding a consistent and peaceful way to resolve conflicts can be a daunting task for educators. This is where the Peace Table comes in.
Peace Tables encourage conflict resolution through peaceful and respectful communication.
Some benefits of the Peace Table:
– It encourages children to be open and express what's on their mind.
– It gives students a routine: a specific place and method to achieve an agreeable solution.
– It is quick and simple to set up.
– It saves time and energy for both students and educators, creating a lasting and sustainable solution.
Set Up:
In a peaceful or calm part of the classroom, set up your Peace Table with the following tools. Refer to this Check List.
– A flat surface
– Two chairs
– A colorful, inviting table covering
– An object of peace
– A peace lily
– 3-minute sand timer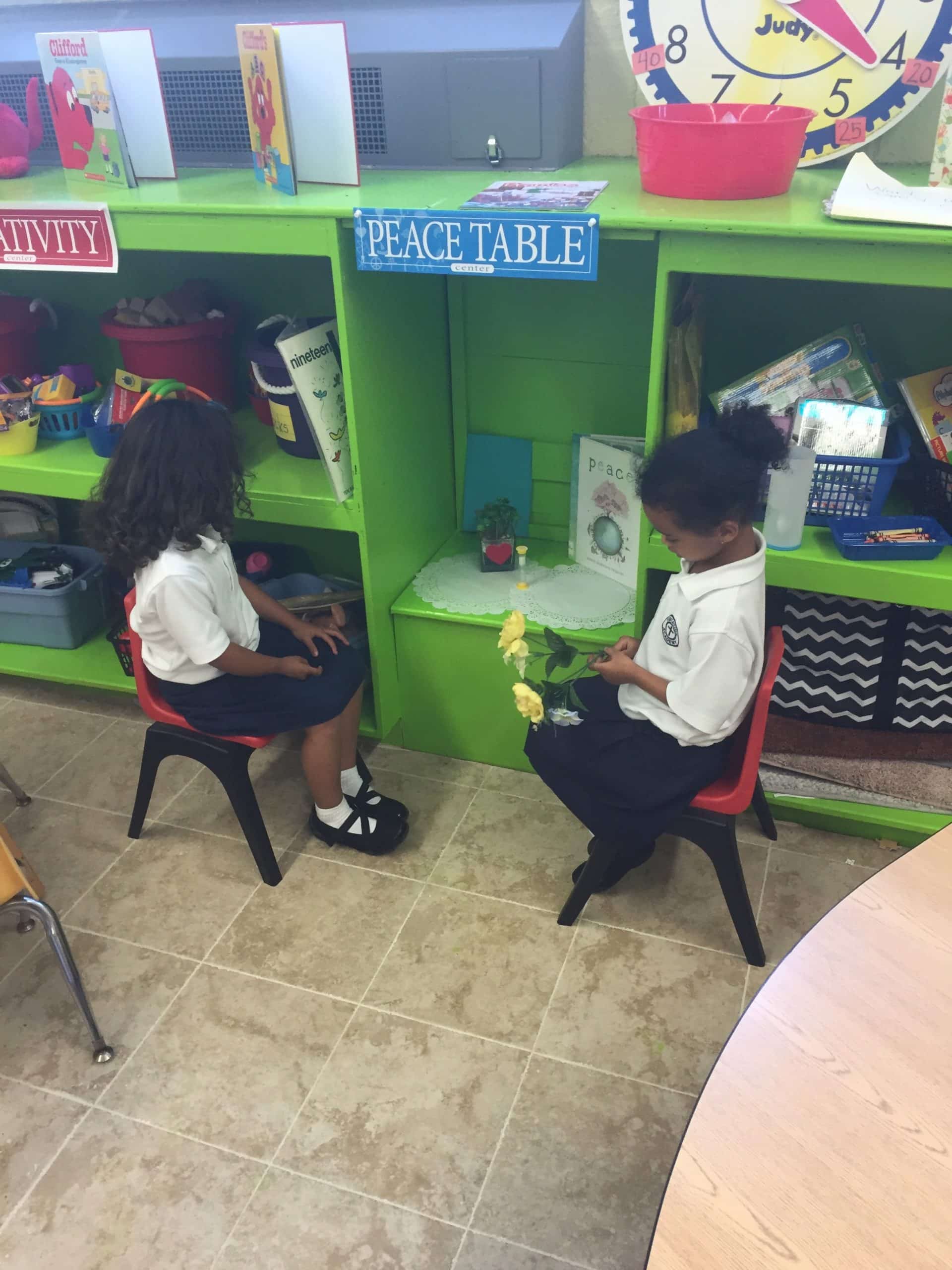 Student Outcomes:
Students will be develop essential critical thinking and problem solving skills. With empathy and caring, students will be able to demonstrate successful Peace Table meetings by:
– Inviting a fellow student to resolve an issue
– Using "I-Statements" when discussing feelings and experiences
– Actively listening to each other without interrupting
"I come to the peace table and all my stress goes away."
"This Peace Table has answered my prayers for classroom management."
"The Box Out Bullying Residency has been so successful at my school… I have parents calling me to ask how they can set up a Peace Table in their home."