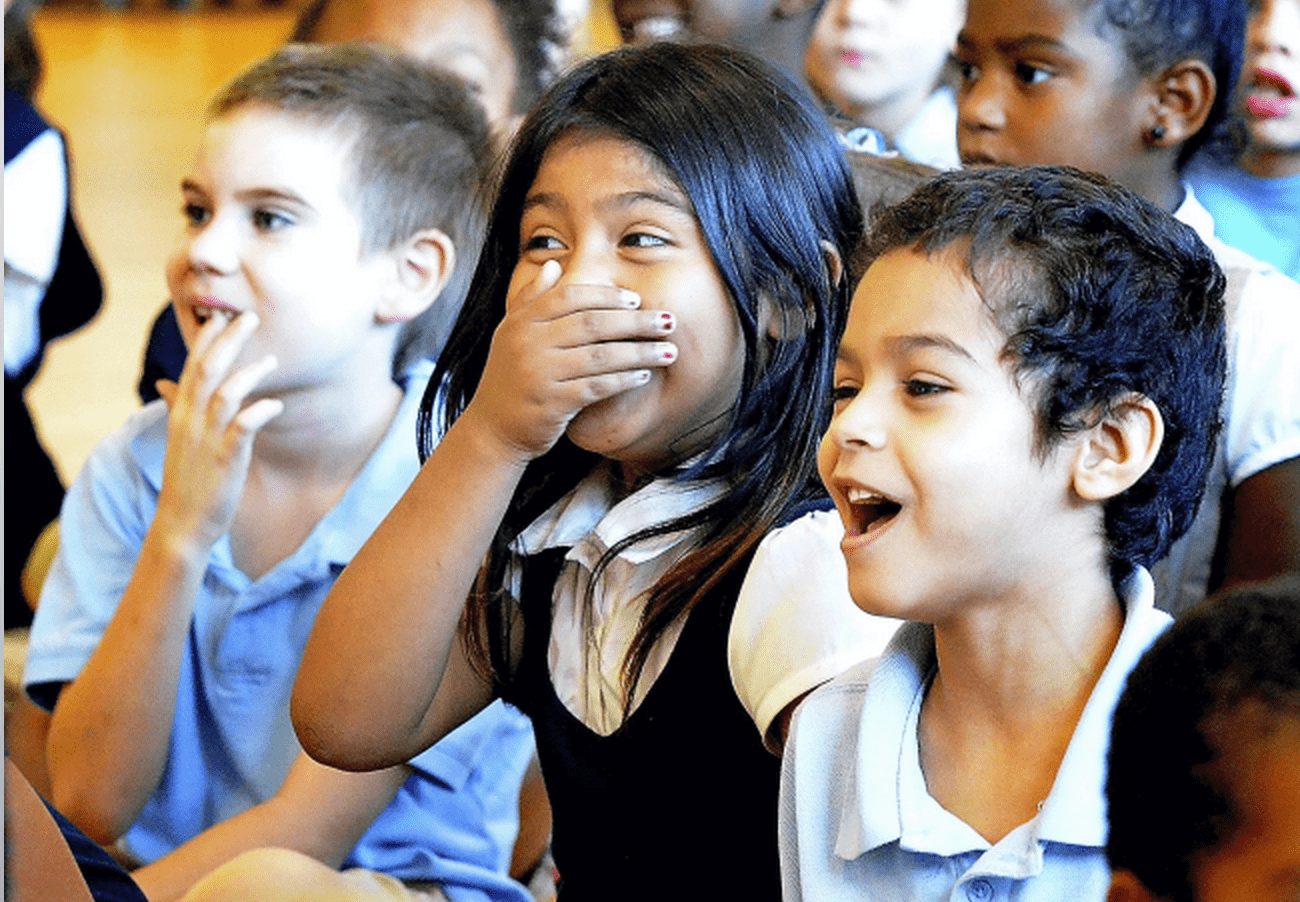 Box Out Productions has developed comprehensive presentations designed to bring anti-bullying education to your entire school district or region.
Box Out Bullying addresses bullying on all levels of the student experience, while inspiring students, parents, and teachers throughout your whole community!
School District/Regional Tours help you:
For a very competitive rate, make bullying prevention come alive with award-winning theater shows for every school in your district.
Get stakeholders on board to build a safe school environment and create effective positive behavior policies.
Extend bullying prevention education throughout the year with standards-based educational materials.
School District Partners
Customized tours can include your specific messages, credos, and branding.
Box Out Productions has successfully worked with a variety of school districts and government departments to bring our student assembly, parent workshops, school residencies, and faculty professional development to their area. Some partners have included:
Warwick School District, PA
Tell City Schools, IN
Manchester Township School District, NJ
The School District Of Lancaster, PA
Madison County School District, FL
Wantagh Union Free School District, NY
West New York School District, NJ
Lost Hills Union School District, CA
Madison County School District, FL
Frederick County Public Schools, MD
Aztec Municipal School District NM
International Falls School District, MN
Windsor School District, VT
Brevard Public Schools, FL
District Of Columbia Public Schools (DCPS)
New Rochelle School District, NY
The Athens Area School District, PA
Cumberland County Public Schools, TN
Montgomery County Public Schools, VA
Old Bridge Township Public Schools, NJ
Waterbury Public Schools, CT
IU 13, Pennsylvania Youth Peace Council Day
Kings Canyon Unified School District, CA
Los Angeles Unified School District, CA
Proctor School District, VT
Milwaukee Public Schools, WI
Loudon County Public Schools, VA
North Penn School District, PA
"This is exactly what every one of my school sites needed."
"Box Out Bullying is absolutely SO connected to what we are talking about in all of our district school communities."
"As a education practitioner, I know Box Out Bullying made an impactful difference. We are so thankful to have the opportunity to bring them into every school in our district."
"Wonderful…wonderful…wonderful! Excellent feedback from each of our 10 school sites. I'm getting calls from colleagues in other districts asking how they can bring the Box Out Bullying District Tour to their communities."
Box Out Bullying Assemblies— featuring interactive live theater, innovative multi media, colorful characters, audience participation and evidence based bullying prevention techniques— get everyone on board behind your anti-bullying initiatives.
Students will laugh, cheer, and think!  They will walk away with important tools and insight to empower them to be stand-up citizens and key players in ending bullying.