Positive Behavioral Interventions & Supports
PBIS is an approach to addressing student behavior.  It provides an infrastructure for school communities to establish socio-emotional intelligence in their students.  PBIS is proactive, addressing the root causes of issues before they develop into problems for students.
PBIS puts the spotlight on positive school culture by rewarding students for doing the right things, while clearly setting expectations for what creates a welcoming and supportive culture at school.
Schools that implement PBIS incorporate social, emotional, and behavioral skills into the school culture, so students learn these skills just like reading, math, or history.
It is crucial to create behavioral expectations that are clear and concise, so that a kindergartener as well as an 8th grader can easily understand. Schools should pick three to five expectations for behavior, and develop an expectation matrix so students can see what that looks like in all aspects of their school environment. While each school can pick their own behavioral expectations, many have chosen Be Respectful, Be Responsible, and Be Safe. For schools that are looking for their own matrix, Box Out Bullying will help create one for you!
"The kids were amazed and haven't stopped talking about what they learned.  Being a PBIS school it was important for us that our students hear our same school messages from an outside source, and Box Out Bullying delivered!" Read more
"I want to tell you how much we appreciate your ability to align the performance with our school-wide positive system program.  The three expectations are extremely important to our school and it was so nice to see Box Out Bullying use the same vocabulary with the students"
Box Out Bullying has become the gold standard to kickoff or jumpstart PBIS in schools and school districts.
We specialize in making PBIS and overall Positive School Culture engaging in the following examples:
Box Out Bullying can help your school develop an acronym or review the existing one.
We also provide a custom handbook explaining your PBIS program and behavioral expectations for new students and families.
PBIS implements a common language and provides structure and logical consequences for students. We know that's what students need to succeed. Clear, consistent messaging is crucial for your bullying prevention program, and Box Out Bullying can help your school site implement your PBIS program.
Many school sites have used the Box Out Bullying assembly to kickoff or jumpstart PBIS. We also run nationally acclaimed parent workshops to promote anti-bullying at home, and to ensure that parents receive the same clear, consistent messages. Part TED-talk part town hall meeting, our parent workshop will strengthening partnerships between your school administration and parents.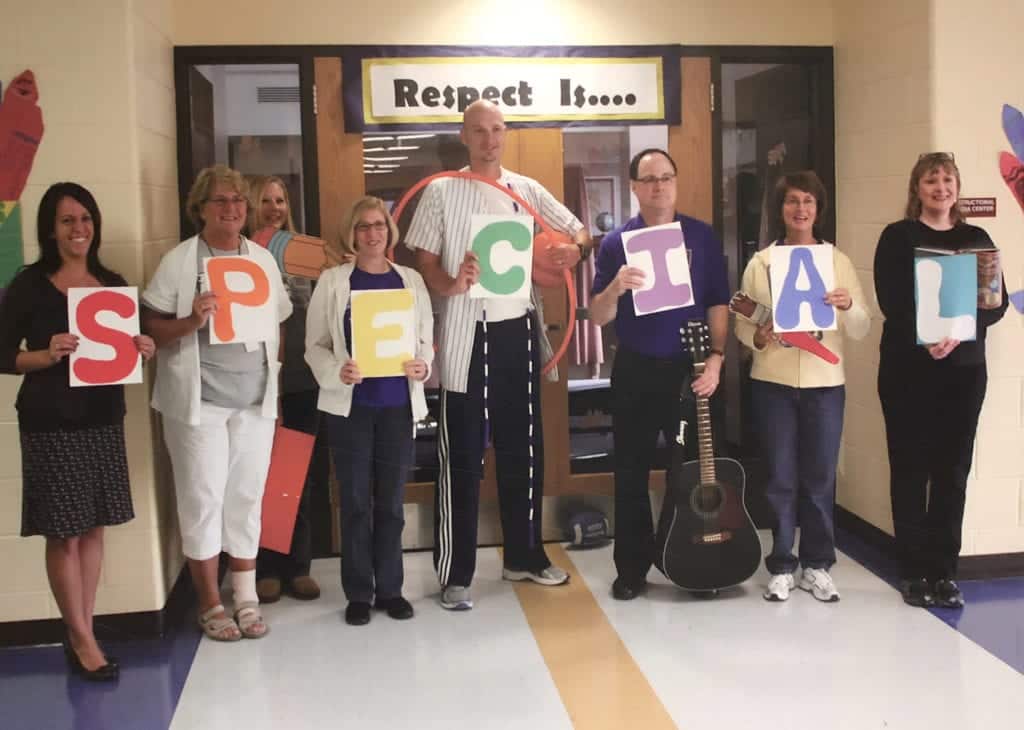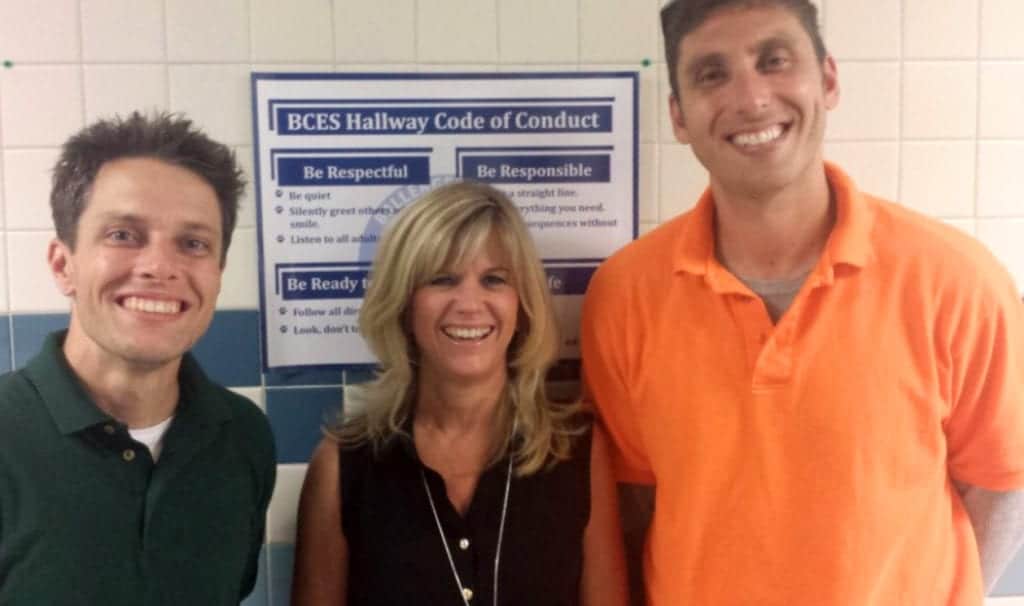 PBIS Behavior Matrix
Be Respectful
Keep hands and feet to yourself

Smile and wave when you pass someone

Be mindful of the classes in session
Be Responsible
Walk in a single file line

Stay on the right side.
Be Ready
Keep noise volume at a Level 0

Ready for directions
Be Respectful
Keep hands and feet to yourself

Focus on your behavior and work

Use school tools properly

Be kind to others
Be Responsible
Organize self and materials

Be honest
Be Ready
Be a good listener

Raise your hand and wait to be called on

Try your best
Be Respectful
Keep hands and feet to yourself

Eat your food only
Be Responsible
Walk carefully

Clean up after self
Be Ready
Keep noise volume at level on chart 0,1,2
Be Respectful
Keep hands and feet to yourself
Be Responsible
Walk carefully on and off the bus

Stay seated facing forward

Have your bus tag ready
Be Ready
Keep noise volume at a Level 2

Listen to driver
Be Respectful
Use equipment properly

Play fair

Always include others
Be Responsible
Play safe

Stay in assigned areas
Be Ready
Line up when signal is given
Be Respectful
Use toilets, sinks, and paper towels appropriately

One person in stall
Be Responsible
Be quick

Walk in and out quietly
Be Ready
Be a good example to other students

Keep noise volume at a Level 1
Be Respectful
Stay seated criss-cross-applesauce

Eyes and ears on presenter

Keep hands and feet to yourself
Be Ready
Keep noise volume at a Level 0

Be ready to participate
Noise Levels: 0 Silent, 1 Whisper, 2 Inside Voice, 3 Outside Voice