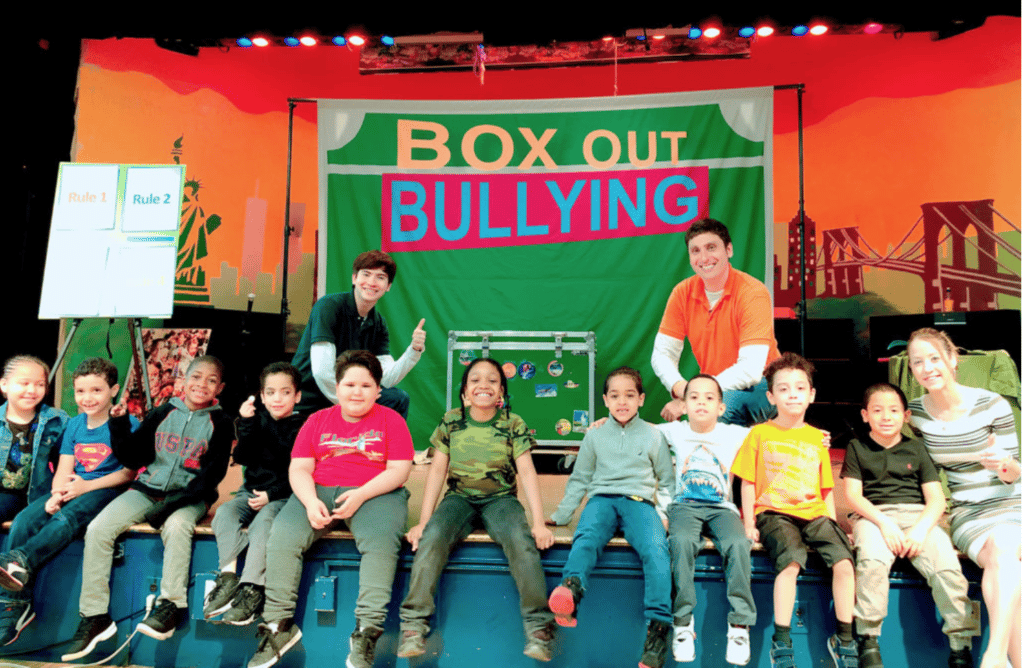 Every donation helps Box Out Bullying bring bullying prevention to local communities!
Thank you for choosing to donate to Box Out Bullying!
Every dollar you donate will help us:
• offset costs to make programs more affordable for schools;
• provide a living wage to our staff and performers;
• conduct ongoing research to enhance and improve our programming!
Donations to support Box Out Bullying, a 501(c)3 organization, are tax-deductible.
To donate with a credit card, please choose PayPal. You DO NOT need a PayPal account. To pledge a donation via check, please select Manual Payment below. Checks can be made out to Box Out Productions and mailed to: 
Box Out Productions
P.O. Box 721239
Jackson Heights, NY 11372
Tax ID: 32-0483903
Your donation provides support to: